RELEASED: 4th October 2019
Alex
Sky High Porn Bill
Alex has been feeling randy lately. He decided to take the issue in hand with the aid of some 'Adult' entertainment.
It seems like he had a lot to take care of as the Sky bill that came through was astronomical and Dad is really not happy!
Summoned to Dad's study Alex is not able to give a good explanation and Father decides that Alex deserves a good old fashioned over the knee spanking!
Alex soon finds himself over Dad's knee getting a dam good spanking! Alex's protests fall on deaf ears as he is instructed to first of all strip down to his underwear before getting spanked on his bare bottom!
STREAM
VIDEO
Available streams for iPad, iPhone, Android, Chrome, Safari, IE or Firefox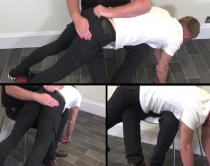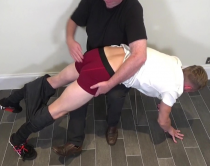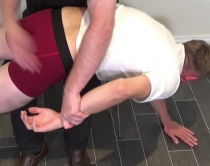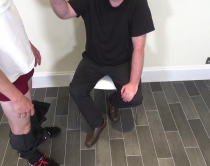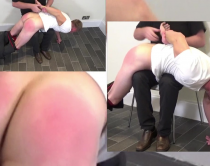 SerenaG3 | 6th October 2019 19:31
I forgot how extremely and naturally good looking Alex is. Thankfully those awful dreads are gone.
I still find his presence on screen a bit lacking but he's gotten a lot better and seems a bit more realistic now.
Not loving the scenario lol idk I'm just bored of the sexual deviance/ pornography based storylines but I understand maybe there are limited scenarios and reasons to use but I always prefer the more simple and natural ones.
This video was enjoyable enough and a to the point punishment but sadly both the model, acting style, lack of dialogue and the scenario are not my favorite here but I am sure they are to lots of others people's tastes.
Reply

mattnyc | 6th October 2019 15:34
I've always liked Alex in spite of getting how his quirks (crazy giggling, pink dreads, etc.) turned off some of the other members. But there's something so sexy and spankable about him and his adorable, smooth, butt. I've also always liked how he reacts in such a realistic way to getting spanked. I love the kicking and squirming and moaning. So I was really happy to see him with his new look. He's downright sexy without the dreadlocks. And his acting is as convincing as ever. And that naughty boy butt is as deserving of a spanking as ever. I also like that he's still really vocal but it's not quite as over the top as it was in the past. He seems to have settled into being a really good spanking model. This is some great, no-nonsense OTK spanking, Dave. It's a perfect scenario for me with exactly the kind of spanking I love. Thanks for this. Art, as always, the editing is smart, subtle, and a huge part of the story telling.
Reply

LucienG | 5th October 2019 15:53
One thing I can say is that Alex looks 100% better.
Reply