RELEASED: 31st December 2013
Bloopers - Straight Lads Spanked
Happy New Year!
This movie is a gift to all the loyal members of Straight Lads Spanked.
I hope you enjoy it as much as we enjoyed creating it.
Special thanks goes to Art. The work he put into this is extraordinary.
Of course, a huge thank you also to the presenter Andy Lee.
(If you enjoy this, please leave a few comments below)
STREAM
VIDEO
Available streams for iPad, iPhone, Android, Chrome, Safari, IE or Firefox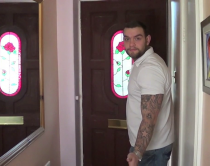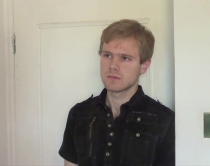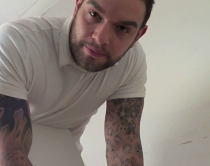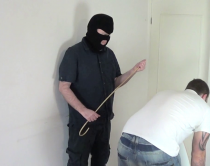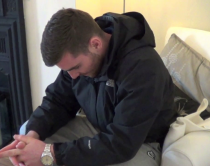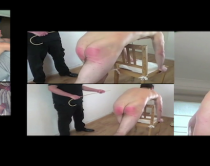 r1108
|
Voted Video 10/10
| 31st December 16:56
Downloading now but as it IS the new year across the pond already Happy New Year to the Str8 Lads cast and crew :)

lorilee
|
Voted Video 10/10
| 31st December 17:27
It was very funny, light hearted , great idea having Andy narrate the different stages, when Andy and Mr. X get together it brings it to life, As for Art he most certainly is one of a kind hats off on the video it is fantastic from beginning to end. you get a gold star from me. Happy New Year everyone.

r1108
|
Voted Video 10/10
| 31st December 19:01
I had just sent to Dave that I must have been projecting. Last week I was thinking it would be neat to get a tour of the "set." At the risk of being repetitive, a hardy well done to Art for the fantastic editing work, Dave and Andy for putting all this together and showing us that there is fun and laughter behind the serious and stern.

Rasputin
|
Voted Video 9/10
| 31st December 23:17
Cute

welshboy
|
Voted Video 9/10
| 1st January 04:33
What a great treat this film is, eye candy for the new year, Andy as always is wonderful to watch and has good comic timing.
Art you have done such a great job in editing all this together. Dave how did you get to pick what was going into this bloopers film? well done to all. I enjoyed it very much and had a good laugh.

Dave - Straight Lads Spanked
|
Not voted video yet
| 1st January 05:44
So let me tell you how this came about and my involvement with it. Well really I hardly had any! I was aware that there was some funny out takes that would be good to share with you and suggest to my editor Art that we put some together. Art replied saying he had the same thoughts too...We chatted a little about what Out-takes to use. Then the next thing I knew was Art had written an entire script and sent it to me! It took a whir for me to get Andy down to film all the links. I did that and sent it back to Art. So pretty much everything you see here was Art's creation! I only saw it for the first time yesterday! In fact, I noticed I couldn't even wear my mask straight! lol! So a massive thank-you to Art for putting this together! I love it! :)

welshboy
|
Voted Video 9/10
| 2nd January 03:25
WOW that is so great what Art was able to do with all the clips. It was a wonderful fun film and thank you again for doing it and the biggest thank you goes to Art for cutting it all together.

Dave - Straight Lads Spanked
|
Not voted video yet
| 2nd January 03:34
Thanks Welshboy! Art is pretty awesome, and I know he will read this.

sonyakumo
|
Voted Video 8/10
| 2nd January 05:38
HAPPY NEW YEAR TO ALL!, FOLLOW THESE DOING SO GOOD PELICICULAS BUT WOULD BE BETTER WITH SUBTITLES IN ENGLISH, THANKS

matt
|
Voted Video 8/10
| 2nd January 10:41
This is such a fun "bonus round." Another reason to love this site! Andy is so funny and natural in front of the camera. And he's as handsome as ever. It's great to see the behind the scenes stuff. I particularly love the Harry/Fred outtakes. I love that video; Harry is super sexy and has the most spankable bottom of any of the models (and there's some stiff competition). There's something so sexy about Fred keeping him over his knee that way and casually smacking and rubbing his butt. But who can blame him? The montage at the end is also beautifully done. Great work, Art. All in all, a great freebie! Thanks Mr. X, Andy, Art, and everyone.

tinhead1
|
Voted Video 9/10
| 2nd January 12:30
Cheers Art, Dave and Andy! Really good to watch, and great use of footage to give people a smile. I find it hard to pick favourites, the Andy/Patrick and Harry/Fred ones really shone through though. Happy new year to all too.

Art
|
Not voted video yet
| 2nd January 14:30
Wow - you're all amazing. It was a LOT of work, but definitely worth it knowing how much you all enjoyed it and had fun with it (as I did). Happy New Year to all of you. Lots of good stuff coming in 2014 :-)

Viewer23
|
Voted Video 9/10
| 3rd January 10:51
Really enjoyed seeing behind the scenes, the movies are so realistic it's good to know that everyone does get on and has a laugh. Art did an amazing job, a magical box of images. Thanks to everyone involved.

Cherylkay
|
Voted Video 9/10
| 2nd November 14:03
I finally worked up the courage to watch this one. It was hilarious, from Andy giving us the cook's tour of the rooms we're all so familiar with to Harry "topping from the bottom" when he tells Fred where to spank him. And Stephen hitting Andy on the head with the book (and Dave's reaction!) was priceless. If it's possible, I would love to have another one for this New Year's. Amazing job, Art!