RELEASED: 25th November 2016
Josh
Fiance Gets Revenge!
The mm spanking movie continues the story from Josh - Bubble Bath Blues.
Having cheated on his girlfriend and getting into trouble with his father, Josh may well have thought that was the end of his problems. Well the truth is, they had only just began! Josh's girlfriend wanted Josh to feel the same shame and embarrassment that she felt, so she arranged for Josh to visit the local community spanker Mr X for some further punishment.
Josh is really humiliated. In fact, to make matters worse, his girlfriend even sent Josh with their own fun 'sexy time' paddle for Josh the get punished with.
Josh is a tall, handsome muscular straight lad and his Jeans fit perfectly around his beefy butt. Which is very much on display when Josh is draped over Mr X's knee for his spanking.
This tough lad tries to put on a brave face, but there is no hiding his shame as he is made to strip down for a proper spanking on his bare bottom!
STREAM
VIDEO
Available streams for iPad, iPhone, Android, Chrome, Safari, IE or Firefox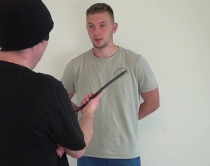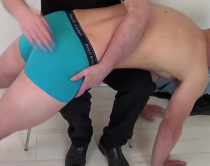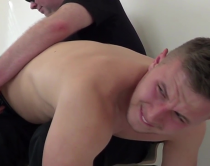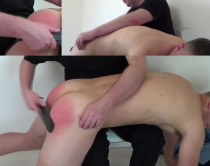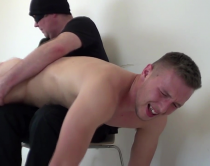 Slipper Boy | 27th December 2016 18:41
Josh must have the best spankable butt on the site
Reply

Slipper Boy | 27th December 2016 18:39
Best movie with Josh
Reply

Ooleary | 28th November 2016 12:15
I've watched this movie a lot this wkend, I just can't get enough of Josh, he's so gorgeous and a great actor with a lovely soft voice and yes he was very sincere with his apologies and accepting of his punishment, loved the idea of his girlfriend sending along the little spanking paddle xx.Mr.X great to have him back too and i love all his lecturing and telling Josh his girlfriend was going to post pics on facebook,and of course the beautifully spanked bottom nice and red,I could feel the heat through my phone lol ☺☺
Reply

LucienG | 27th November 2016 16:05
Excellent video! I love to see Josh, his bum is quite lovely. I wish the hand spanking on the bare was longer and without so much lecturing. Josh was clearly contrite--but oh that bum!
Reply

Ficwriterjet | 27th November 2016 08:25
It has been a while since the first movie, so I had to go back and look it up to remember what the issue had been in that one before watching this one. I liked Josh's demeanor in this one - clearly being sorry and repentant before the punishment even happened, and it was nice to see Mr. X acknowledge that when Josh asked if they could get it started. I loved the added humiliation of having his girlfriend send along an implement that he'd used on her for fun. That's awesome. I especially enjoyed the last swats at the end when Josh had to count, and his distress could be heard in his voice. Very nice.
Reply