RELEASED: 11th May 2012
Don't Steal From Mum!: Brett's Mum catches him stealing money from her purse. Dad is working away on business so Mum decides to use the services of the local, community punisher!
Mr X works anonymously keeping the local delinquents in line by issuing out Corporal Punishment for a small fee. Brett turns up to see Mr X with a cocky attitude and soon finds himself getting a long hard over the knee spanking. This is where the punishment should have ended but an unexpected twist sees Brett taking the full force of Mr X's leather paddle across his bare bottom!
STREAM
VIDEO
Available streams for iPad, iPhone, Android, Chrome, Safari, IE or Firefox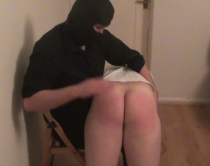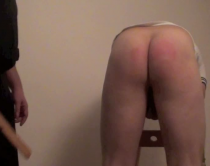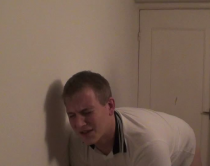 cami
|
Voted Video 10/10
| 29th April 11:28
I really like this one i really thought you was going to let brett off easy. So glad you did not when i saw you just spanking brett i was thinking to myself saying really Mr.X brett is a spoiled brat & thats it. lol. then you found out he did it again then you had enough of brett stealing & telling fibs to you. Brett got what was coming to him for sure.

Ooleary
|
Not voted video yet
| 30th August 05:11
i can't vote on this one cos i've seen the other movies Andy Bailey etc but this must have been one of ur first movies cos camera angles not great ,spanking not hard enough , Brett too cocky and i don't think he's as good looking as ur other models ,but on the plus side love the story, love Mr X and if it were a different model and a harder spanking i'd give it 10/10 a lot of the movies i will watch again and again but this won't be one so sorry.
love you Dave/Mr X