RELEASED: 24th September 2012
This new male spanking movie featuring Bailey gets straight to the point!
Bailey is told to assume the position to take his punishment.
The punishment is 36 hard strokes from the 3 stranded leather strap!
12 over denim!
12 over underwear!
12 bare bottom!
This video contains some lovely visuals of handsome Bailey in all his glory as well as some very real painful reactions to what was a very real strapping!
STREAM
VIDEO
Available streams for iPad, iPhone, Android, Chrome, Safari, IE or Firefox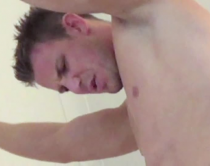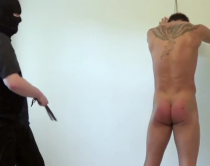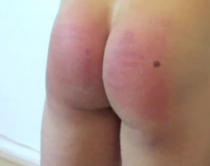 taltos28
|
Voted Video 9/10
| 10th January 11:13
Great straight punishment well laid on. Great-looking model. Facial camera shots good, but this might have benefited from some dual frame editing - if technically feasible.

rugbydiscipline
|
Not voted video yet
| 28th February 03:32
Great - can we see some rugby scenes going forward and jock straps?

Mr X
|
Not voted video yet
| 28th February 08:14
hmmmm, not done anything with Jock Straps yet. Personally not a huge fan but if there is enough demand. Why not? As for the Rugby. Well I have a confession. The last football shoot I filmed (so far unreleased) the lads were wearing rugby shorts and not football shorts! :)

cami
|
Not voted video yet
| 15th June 10:58
I MISS BAILEY THE ONE'S I DOWN LOAD OF HIS I WATCH TIME TO TIME CUZ HE IS NOT ON HERE ANYMORE. WILL I SHOULD SAY HE IS NOT ON HERE AS MUCH. HOPE HE DOES COIME BACK SOON. WHAT DID MR.X CHASED BAIELY WAY OR SOMETHING LOL.... SORRY FOR THE CAP'S MY EYES ARE NOT REALLY FOCUS RIGHT.


Lauren
|
Not voted video yet
| 3rd September 07:32
i agree Bailey is my favorite!! i wish there were more videos with him!!

Ooleary
|
Voted Video 10/10
| 30th August 06:26
It's Bailey loving this guy seriously he has the best ass [can i lick his beauty spot please] iv'e seen some of the other 36 lashes movies and this has to be the hardest what did poor Bailey do plus who was the camera that was laughing so funny xxx

Ooleary
|
Voted Video 10/10
| 30th August 06:28
oops should be who was the cameraman laughing