RELEASED: 18th April 2014
Dale - Wait Till Your Father Gets Home
Dale is having a terrible time. He lost his drivers licence, lost his van, lost his job and lost his flat. If that was not bad enough, Dale ends back at home with a complete loss of dignity!
All of this is down to Dale's irresponsible behaviour and Dale's father is not happy!
If Dale thought he could just easily move back home then he was wrong!
There has to be consequences!
The consequences are a sharp taste of Dad's belt!
Dale protests that he is "too old to get belted" but the plea falls on deaf ears!
This grown up lad soon discovers how serious his father is as his bottom turns from white to bright red as the belt comes lashing down!
"If you are looking for gay spanking videos then you are on the wrong website as Dale is 100% straight"
STREAM
VIDEO
Available streams for iPad, iPhone, Android, Chrome, Safari, IE or Firefox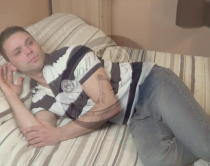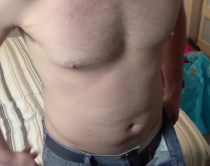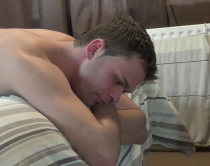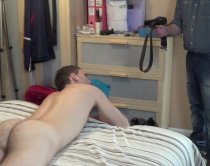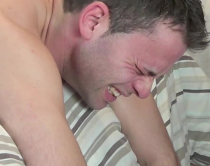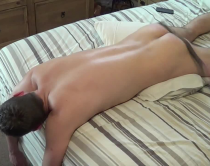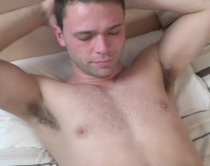 lorilee
|
Voted Video 9/10
| 18th April 14:28
Dale you did quit well, I think the belt got the best of you, Great story line I really like how they follow a complete story of the model life not all over the place it makes them more believable . And thank you for the new Streaming ability it was great to watch without waiting for it to down load first. Thank you Art and Dave for the wonderful job you do on making these video's.

cami
|
Voted Video 10/10
| 18th April 20:08
I love this new way it's awesome :) .. dale did a great job with the belt & love to see dale too. He is so cute, i gave it a 10 cuz dale did great taking the belt & he's acting is spot on also he is cute.
Dave what you are doing to this site is amazing i love the new look for it. I just love this site the lads are very good looking & you have Art who knows what he is doing to also make this site look great & we have you Dave who is just pure GENIUS & CREATIVE also i might add your a very good actor yourself.. I mean you coming up with these story line & bring them to life. JUST LOVE THIS SITE ... ***** 5 STARTS IN MY BOOK. Shoot i would got to ten if that is possible .. Keep them coming dave & so can't wait to see Bailey . Thanks

truong9
|
Voted Video 8/10
| 20th April 18:44
Really great video. Loved it but served to remind me about Patrrick's WTYFGH video. Ever since you aired his interview. I've been eagerly anticipating. PLEASE PLEASE PLEASE air it soon.

r1108
|
Voted Video 9/10
| 21st April 13:18
I wasn't extremely impressed with Dale's very first vid but I have to say he is growing on me :) Nerves probably had something to do with things in the first vid but as he films more he is relaxing, well, as relaxed as one can be anyway, and looks more natural in his reactions. Dave, I have to comment in this one..."tittle tattle?" From the use I am guessing it means gossip but have to admit that was a rather amusing phrase :) Lorilee also hit it right with the comment on the story lines. Well done to all; but then that is the norm.....


welshboy
|
Voted Video 8/10
| 25th April 08:44
I had to watch this film a few times to see how well Dale takes on this story. I do have to say that Dale has grown on me, He does not have a boy look. He is a man in his image and that's what is so great in seeing Dale get spanked. His eyes you could get lost in and not want to come out of again and Dale's bottom looks beautiful when red and spanked. So yes I do like Dale a lot.

Dave - Straight Lads Spanked
|
Not voted video yet
| 4th May 06:58
Hi r1108. Yes 'tittle tattle' is just idle gossip. I guess it's very much a UK thing! :)