RELEASED: 21st March 2013
This movie follows on directly from The Consequences of Cheating - Bailey & Karl where swimmimg champ Karl gets severely punished from Coach Bailey. Bailey informs Karl's Dad of the situation and Karl is told to go home and wait in his bedroom for Dad to get home. This is where this movie begins.
Sorry Karl is dreading what is going to happen. He has faced his Dad's belt before and knows that it is going to be tough. His bottom is still throbbing from the harsh spanking dished out by Coach Bailey!
The time comes for Karl to strip down to his pants and lie on the bed. Furious Father gets home and lectures his son.
Then the punishment properly begins. Karl's father shows no mercy as he lashes his sons bottom with his heavy leather belt! Karl has already been spanked and it is almost too much for him to bear!
Real Domestic Discipline Movie!
STREAM
VIDEO
Available streams for iPad, iPhone, Android, Chrome, Safari, IE or Firefox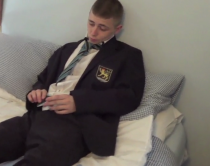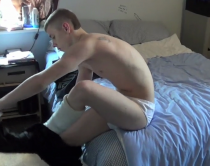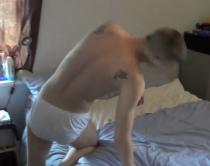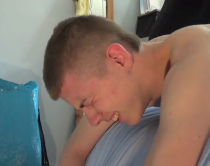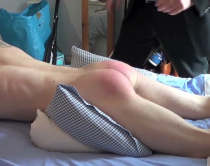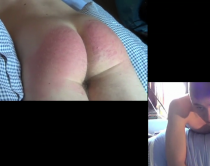 lorilee
|
Voted Video 9/10
| 22nd March 04:53
Karl you did a great job, and you sure can take a good spanking keep it going, Bailey sure did a number on your back side then to Mr.X you really looked sour by the end.

wardcoleman
|
Voted Video 10/10
| 23rd March 07:52
A great performance by Karl. He's a star and a real trooper. I recommend watching Consequences 1 and 2 in sequence to really see how much Karl took

Karlfan
|
Voted Video 10/10
| 9th May 04:51
Karl is so beautiful. He has the best bum ever. I wish he knew how horny I found it seeing him get that belting. Maybe if he did, he'd spank me as punishment. How I would love that.

Dave - Straight Lads Spanked
|
Not voted video yet
| 18th May 01:24
awww! I'll pass your thoughts onto Karl!

Karlfan
|
Voted Video 10/10
| 18th May 05:55
Please do. I'd love to hear his reaction!!