RELEASED: 18th August 2016
Chris & Jay
Smoking On The Job
Part Two
This movie follows on directly from Part One.
The club manager comes to inspect the work that Chris and Jay were meant to have been carrying out and has discovered that it is far from complete. He also discovers that somebody has been smoking something "unusual"
Jay takes the blame as he knows there would be severe implications for Chris. This means that Jay is going to get spanked! Whilst Chris watches!
This is not an easy process for either of the lads.
Jay gets spanked real hard! But Chris also gets spanked too!
If you want to see an MM Spanking movie featuring two, hot straight lads getting a bare bottom spanking then you will enjoy this!
STREAM
VIDEO
Available streams for iPad, iPhone, Android, Chrome, Safari, IE or Firefox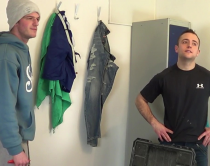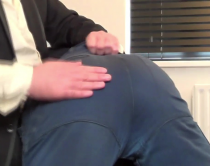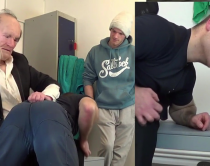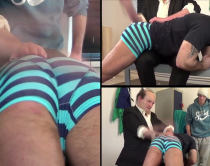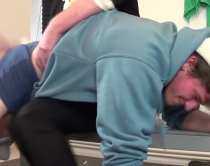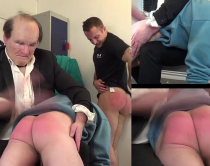 Ooleary | 28th December 2016 01:21
How did i miss this ....where was i when this gem was released. ...I'm still a little under the weather so watching some movies to cheer me up and i stumble upon one i haven't seen before ...Chris and Jay work so well together ..good jobs boys ..love Jay sticking up for his friend and taking the blame for the weed and him explaining he's stressed and not sleeping sounded real I'd have believed him ...

OMG when the club manager told Chris if he wanted to accept some of the blame to get his pants down for a spanking he just stood there for what felt like forever i really thought he wasn't going to and after all it was his weed .

I'm going to have to watch this again I'm still confused as to how i missed this

Reply

welshboy | 29th August 2016 07:58
I just love Chris and Jay working together, I did love the story and both guys took their spanking well. Chris is so laded back I love him. Now what can you say about Jay and his beautiful bottom that cries out to be spanked. All I can say is more of Jays spanked bottom please.
Reply

LucienG | 19th August 2016 13:21
Three words: Jay's magnificent bum! Its muscular with just the right amount of jiggle-perfect. I really thought he was sorry in the end. Loved watching Chris watching Jay get spanked. Great spanking! Is it just me or is the mask more hideous than usual? Still the spanking was excellently delivered...that's what matters. Thanks to all.
Reply