RELEASED: 11th October 2017
STREAM
VIDEO
Available streams for iPad, iPhone, Android, Chrome, Safari, IE or Firefox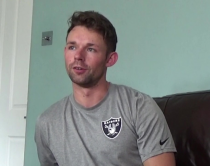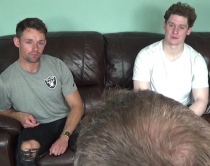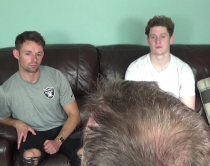 Kentdanspank_81 | 13th October 2017 15:54
Great interview with both Elliot & Fraser, any plans for an interview with Josh? Great work as always Dave
Reply

FraserFan | 12th October 2017 20:49
YAY! At last Fraser (and Elliot) I've been checking everyday to see if the interview with Fraser had been posted. Dave your pretty good at conducting interviews I reckon one day you should be `Dave - the talk show host`. Good video as always Dave, cheers.

Kentdanspank_81 | 13th October 2017 15:52 (61 weeks ago)
'Dave the talk show host' is such a good idea! interviewing a panel of naughty lads.
Reply

FraserFan | 12th October 2017 20:50
Oops I'm not sure how it posted twice, sorry Dave.
Reply

Fuse74 | 12th October 2017 13:24
Hi

Is this this weeks new film? Or will there be a new film with spanking in it posted later or tomorrow?

Fuse74 | 12th October 2017 14:23 (61 weeks ago)
Just seen that is says Bonus movie in the title. Sorry, my bad. Enjoyed the interview though, thanks. :)
Reply

Orla | 11th October 2017 22:42
Thank you Dave ...really enjoyed that interview,such lovely friendly down to earth lads ...hope to see more of Eliott and Fraser soon xx
Reply