RELEASED: 23rd October 2012
This brand new male spanking movie featuring Jay gets straight to the point!
Jay is to get punished with the fierce wooden stick!
36 lashes in total!
12 hard swats over his jeans!
Then this muscled lad is forced to strip down to his tight white briefs which show of his amazing beefy bubble butt!
12 more lashes!
Then finally stripped bare, fully naked and exposed, Jay has to endure another 12 hits on his bare bottom!
STREAM
VIDEO
Available streams for iPad, iPhone, Android, Chrome, Safari, IE or Firefox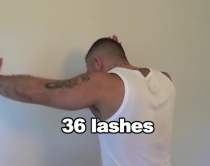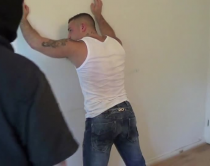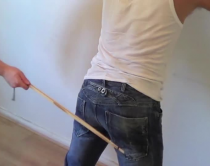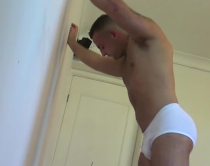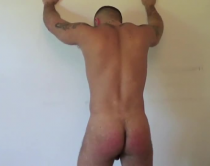 coerver
|
Voted Video 10/10
| 14th January 16:38
Jay behaves with remarkable self-control. He acts like an Austrian emperor holding court at Schoenbrun rather than a jock getting his ass beat one more time. I am probably addicted to male/male spanking and that's because I was never spanked myself. I don't believe I should have to do something bad to get punished. In this film I think Jay is the dominant male not Mr. X whom I also have great respect for because he too must exercise great self- control in what he is dishing out. Even though we know this is a staged production that doesn't mean getting your butt spanked with a flattened cane doesn't hurt much more than anyone can stand. Even a professional spankee. I watched this three times in a row. Not because there's nothing else to watch but because I just couldn't believe Jay could take so much punishment without screaming uncontrollably or without turning around and kicking Mr. X in the nuts. This site is stronger and more believable than any other spanking site I ever subscribed to. Physically and emotionally these guys are all winners.