RELEASED: 9th May 2012
Dr Barton informs Liam that he has been speaking to his army cadet officer and has managed to persuade him to let Liam re-join.
There is, however, one condition which is that Dr Barton has to dish out some traditional Corporal Punishment
Liam is desperate for a second chance and reluctantly agrees.
Dr Barton wastes no time in getting this delinquent school lad over his knee and starts to spank him over his school trousers.
Dr Barton of course spends a lot of time telling this sorry lad how lucky he is and that this is all for his own good!
and Liam gets spanked on his white pants
He is then made to stand facing the wall with his hands on his head.....
and his bare bottom on display ...
Liam thought his punishment was over......
Dr Barton tells him that he is now going to face what real soldiers endured back in the day. The Birch!
Bending over a chair and clinging on for dear life Liam's already sore bottom soon gets a proper whipping from the Birch! No words are needed as Dr Barton lays it on and on and on!
Liam takes his punishment bravely and is finally allowed to stand up, pull up his trousers and leave
... knowing that his army career is now back on track!
STREAM
VIDEO
Available streams for iPad, iPhone, Android, Chrome, Safari, IE or Firefox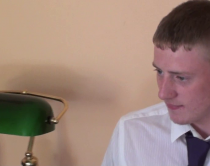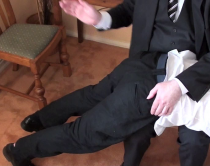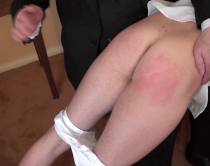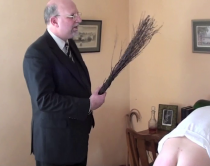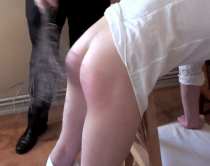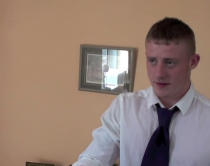 taltos28
|
Voted Video 6/10
| 10th January 2013 18:20 (453 weeks ago)
Disappointing. Dr Barton was a bit too camp to be convincing. His hand spanking looked like it was only tickling Liam, as was evident from his laughing. The birching also looked more like a session with Ken Dodd's tickling-stick. Having Liam over his lap may have titillated Dr Barton, but it didn't do much good in putting Liam on the straight and narrow. 6 out of 10 purely for the model's looks.

welshboy
|
Voted Video 6/10
| 7th September 2014 16:12 (367 weeks ago)
I was always thinking that this film was shot first? But what a dream to see Liam dressed as a school boy, As not the best spanking film you will see its great to see were Liam started from.