RELEASED: 18th February 2013
I'm delightd to present to you this epic interview with popular model, 18 Year Old Karl!
What an interview this was, it lasts for 48 mins!
Karl is such a cheeky, likeable young man.
This interview was followed up by a real life spanking as Karl still had to get punished for messing up the Ben Birthday movie! The punishment sequence lasts for a further 15 mins where Karl gets a hand spanking, leather paddle and a return to the dreaded cane!
I also added in some of the scenes from Karl's earlier videos and the whole download lasts for 1 hour and 12 mins!
STREAM
VIDEO
Available streams for iPad, iPhone, Android, Chrome, Safari, IE or Firefox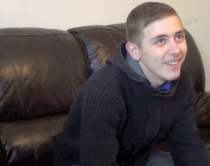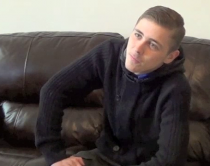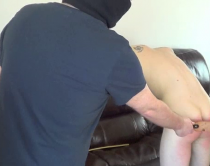 Domfan
|
Not voted video yet
| 7th September 10:08
Oh my word.........can't believe I just saw this video!,,
Sorry Dom but I need to change my name go Karlfan. He is SMOKING in this video. Love the hairstyle and but if facial hair. He is so adorable when talks and smiles. And his stare makes me weak at the knees. To top it all we then get a nice spank (although a full frontal would've been a nice end).
Karl is my new love. His girlfriends are so lucky.

Domfan
|
Not voted video yet
| 7th September 10:39
Oh, and also just wanna say that This is my number 1 video of all time! Next time you see Karl tell him he's my favourite and his eyes and eyebrows are his second sexiest feature.

uchikimatsu
|
Not voted video yet
| 14th September 16:49
@Domfan, this was my favorite video first... ask Dave, even! Its my favorite for abundantly different reasons, but we can share, LOL!

Domfan
|
Not voted video yet
| 15th September 13:49
Chiki, tell me your reasons for loving it. I'm sure some of them I will agree with.

uchikimatsu
|
Not voted video yet
| 16th September 09:04
For Domfan:

Why I love this video and Karl in general



After adding up some of the smaller reasons I think that Karl very much
reminds me of myself in my youth. Something in his demeanor resonates
deeply with me and I relate to Karl in a different way than the other
models.



When I first joined the site, this was one of the very first videos I
watched.  You've heard me speak about not being welcome on MM sites before,
but something about his answers during the interview just put me at ease.
He was so open and candid, and ultimately non-judgmental, about what he
does that I instantly felt at home here. Â He also mentioned he had a
brother that was gay and was in no way embarrassed or ashamed to talk about
him. Â As a gay person, that also endeared me to him further. Â His whole
manner seems open and unapologetic, and his view of the world unfettered by
silly inhibitions. Â Karl is confident about the work he was doing at SLS,
in contrast to some of the models who sometimes seem uncomfortable or
reluctant to discuss it. Â He is so funny and cheeky, full of life and full
of contradictions!



At one point when Dave is spanking him OTK, he tells Dave that the word
sorry is not often in his vocabulary (cheeky brat!) Yet when his punishment
is all over and Dave asks him if he learned his lesson he says something
like "when the cane comes out, the lesson gets learned!"  What a sweet and
humble thing to say! Prior to the punishment commencing Dave asks if he is
nervous and he openly admits that he is nervous to receive the cane. Â I
think in a storyline video models may *act* nervous but during an interview
most men would not so readily admit to being scared or nervous about being
punished, and certainly not about being humbled and learning a lesson from
it.



I love that he's interacted and been spanked in so many different scenarios
and by so many different models/characters: Dad, Mr. X, Prison, Jenga,
Coach Bailey, Ben, Andy, Liam… He's an absolute soldier!

He's cheeky (without being obnoxious,) funny, candid, sweet, and humble in
his own way. Those huge puppy-dog eyes and charming smile just melts my
heart!

Domfan
|
Not voted video yet
| 16th September 13:43
I agree with most of your comments. I love his naturalistic way and "no big deal" attitude too. His puppy dog eyes and warm smile melt me too. Can't believe he's a boxer yet is so not bothered by "gay stuff."
His interview made me see him so differently. Had no idea he had such confidence and intelligence. Not that he appears dumb, just didn't expect him to be such a "leading man material" lol.