RELEASED: 4th March 2014
These movies were experimental and shot several years ago and the quality is low.
Andy & Bailey Fest!
The Early Years - Four Movies!
(52 Minutes of MM Spanking Movies)
I have had quite a few requests for the very first movies I ever filmed with Andy and Bailey. These were originally available on a different site and I am delighted to be able to offer them to you here on Straight Lads Spanked. This really was where it all started.
So what I have put together is 4 movies which are
Builders in Trouble - Part One
(this movie was actually titled 'Builders get Spanked Part One')
Builders in Trouble - Part Two
Birthday Spanking - Bailey
So this was the first time I ever met these lads and it was their first ever spanking shoot. As most of you will know by now, Andy had never bothered to tell Bailey exactly what he was getting into and poor Bailey had no idea he was going to get spanked!
These were one of the first movies I ever filmed and I will be the first to admit that the production values leave a lot to be desired! Regardless of that though, they still show two masculine straight guys receiving their first ever adult spankings, slippering and canings!
(yes we did shoot all this in one afternoon)
The whole compilation comes to 52 minutes and I am offering them all here for the bargain price of just $12.99
STREAM
VIDEO
Available streams for iPad, iPhone, Android, Chrome, Safari, IE or Firefox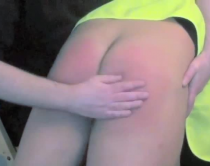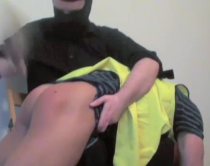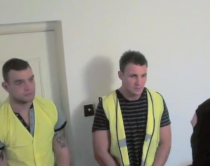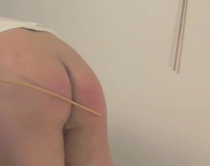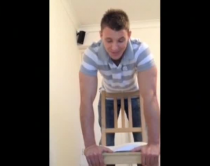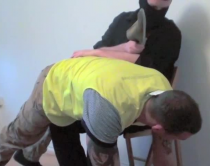 DoberDork
|
Voted Video 6/10
| 4th March 17:23
Builders parts 1 and 2 were hilarious! For not knowing what he was getting into, Bailey did very well. And Andy and his swearing go way back!

r1108
|
Voted Video 8/10
| 5th March 06:28
IT is nice to see where it all started and think on the progression. Any new venture experiences growing pains and this first shoot with Andy and Bailey definitely show they were already a handful. Am guessing the first time jitters were the cause of the laughter and on Bailey's part, probably an innate desire to clock Andy but good for not coming clean about what was actually going to happen. Everyone grew into their "roles" in fine fashion as more shoots were done :).

flashgordon
|
Not voted video yet
| 6th March 14:03
I miss Bailey. Are we likely to see him again in new films?

cami
|
Voted Video 10/10
| 6th March 19:55
OMG BAILEYYYYYYYYYY :) IT'S GOOD TO SEE HIM AGAIN DON'T MATTER IF IT WAS A LONG TIME AGO. I'M WITH FLASH I MISS HIM TOO :'( 1 DAY I HOPE HE WILL BE BACK :D

Dave - Straight Lads Spanked
|
Not voted video yet
| 8th March 09:41
I miss Bailey too Cami! I really do hope he will be back someday! It's not impossible! :)

Dave - Straight Lads Spanked
|
Not voted video yet
| 8th March 09:42
Hi Flashgordon, Bailey has got a good thing going for him right now and is not in any need to make more movies. However, I am still in touch with him and I am not ruling it out! :)

Dave - Straight Lads Spanked
|
Not voted video yet
| 9th March 04:43
Andy has always had a foul mouth DoberDork!

r1108
|
Voted Video 8/10
| 9th March 13:38
A possibility for Bailey...I imagine he has a birthday this year? As Mr X stated to Andy and Patrick, it is the challenge as put forth by friends....(or rabid fans).

goodyuk
|
Not voted video yet
| 30th March 14:52
Something is wrong with streaming :( Every clip I go into today, when you click to stream it you get the latest upload to the site with no audio, rather than the clip you are trying to view - I guess this is a blip

Dave - Straight Lads Spanked
|
Not voted video yet
| 30th March 15:00
Hi! Yes, the streaming is not fully launched at the moment. Lots of blips to iron out. Should be ok in a few days. Dave