RELEASED: 27th September 2019
Blake
Your Father IS Home
Blake thinks he is a smart guy. Definitley smarter than his dumb Father.
Blake thinks all he has to do is take his shoes off and creep quitely to his befroom and nobody will know he broke his curfew.
Blake is not as smart as he thinks he is.
Blake's Father is waiting for him.
Caught Red Handed! There is nothing that Blake can do or say to get out of this one.
Sent to his bedroom to prepare for punishment, Blake strips to his tight undies and lies on the bed.
Dad comes in and takes no time at all in removing his belt and begins disciplining his grown-up son!
As rhe belt comes crashing down on Blake's quiverring buttocks so does the lecture!
Dad is not happy and Blake feel the force of his fury!
Told to remove his underwear the thrashing continues on his bare bottom!
Blake is left feeling sorry and sore!
STREAM
VIDEO
Available streams for iPad, iPhone, Android, Chrome, Safari, IE or Firefox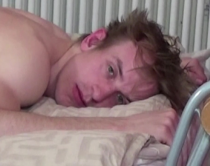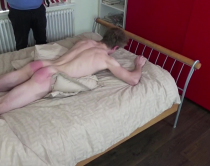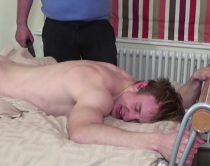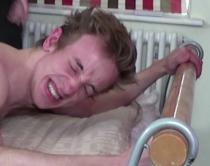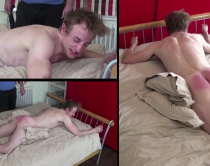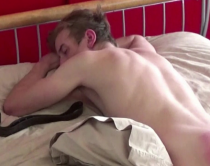 Reply

CassieAnne17 | 4th October 2019 20:13
I really enjoy Blake. And the counting with "sir", haven't heard that in a number of years! At least not in the dad videos and I miss it. Great job to all.
Reply

SerenaG3 | 27th September 2019 19:14
Idk what it is but there is something really that interests me about Blake he is kind of quirky and different but very sexy. I find it interesting how in these videos hes very subdued and submissive and in the real punishment video he was kind of surly and deadpan and in the videos with Bobby hes very cocky and a proper bully. I like how he can pull of so many different personas.

He could have been a wee bit more present in this one perhaps he was a little too subdued... but the simple scenario and dialogue from 'dad'and to the point punishment was enough and carried the video for me. And I liked that for a change we got to see nice and caring dad again at the end instead of him storming off and leaving things on a negative note I always like that a lot without things being too sappy and over the top. Very authentic!

I love watching Blake. Look forward to seeing him again!
Reply