RELEASED: 6th October 2016
Chris
Real Punishment
The Ultimatum
This movie is another step in my journey of trying to create 100% real punishment situations where there are no made-up situations and the lads are punished for real for their wrong-doings.
Chris has been given an opportunity for some work and sadly has failed to finish the job on time as promised. He has been given chance after chance after chance.
Chris then asks to borrow some cash.
So, I decide to take matters into my own hands with an ultimatum.
This of course involves some serious spanking!
I don't really want to give away too much here other than to say that this movie contains scenes of a very real, hard punishment!
STREAM
VIDEO
Available streams for iPad, iPhone, Android, Chrome, Safari, IE or Firefox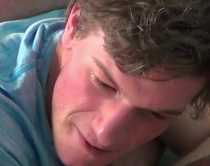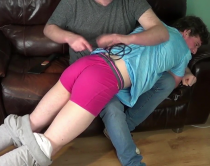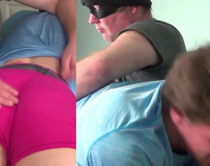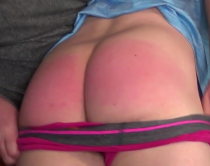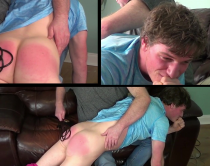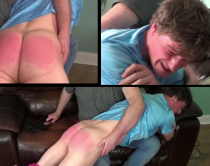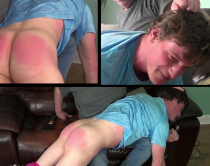 cookiebri | 18th February 2017 07:38
Reply

Ficwriterjet | 15th October 2016 22:15
Excellent reason for a spanking movie. I for one hope that Chris did/does get everything done in a week. Sure I like spanking movies, and sure I want to see him in more movies, but it would be kind of disappointing if he didn't learn from this one. Not to mention I'm sure Dave would appreciate having everything done in his flat. I really liked the idea of holding back some of the money until the work was done - that even more than the threat of future spanking should encourage Chris to get things done.
Reply

NovaDad | 9th October 2016 20:11
That small (OTK-size) carpet beater kills! I'll have to find one for myself. =;-))
Reply

mstr_spkr | 7th October 2016 19:01
I, too, very much prefer the real punishment videos over the scripted ones. Unfortunately the guys don't misbehave enough to warrant that many real punishment videos (or at least they don't admit they need them.)

I appreciate Dave's conundrum over having completed home improvement projects versus the opportunity to make another punishment video. It would be great for Chris' sake if he did step up to be a responsible adult but I agree that I secretly hope not all the work was done in time so we get another video (or two or three.)

I also do not like all the swearing and wish Dave would reign the guys in more on that. Lately the guys have gotten away with a lot of cursing. At a minimum, on the numbered swats if he lets out a curse then the swat should not count.
Reply

kspencer | 7th October 2016 04:03
The real spanking videos are always my favorite. Really liked this one. Can't wait for more!
Reply

Ooleary | 7th October 2016 02:53
Yes I loved it just like I knew I would from the teaser .

More of that mini carpet beater please it really seems to be a nasty little implement what with Kevin last week and now Chris they both hated it the most.

I'm one of the fans who are secretly hoping that Chris doesn't finish the work,sorry Dave xx But I think Chris genuinely does feel bad because of all the help you've given him so enjoy your new apartment.

Chris did quite a lot of swearing,was surprised you let him off.

Great job Dave and Chris and Art.
Reply