RELEASED: 18th December 2012
Tommy is a new player on the local football team! This 20 year old straight lad has been drafted in from another team. He is a great player and very confident about his looks and his abilities.
He made a major mistake though and broke the most important team rule!
YOU DON"T MESS AROUND WITH OTHER PLAYERS GIRLFRIEND'S!
Tommy was caught with star player Bailey's girlfriend! That was a huge mistake! Bailey found out and there was a fight in the locker rooms. For once, Bailey was not to blame or in trouble!
Tommy was ordered by the coach to pay a visit to the local spanker Mr X!
Tommy has no idea what to expect as none of the other lads would tell him.
Tommy soon finds himself getting dragged of Mr X's knee! This is the last thing this beef young lad expected!
Mr X proceeds to give Tommy a no nonsense over the knee spanking!
Tommy does his best to act like a real man and not show any emotion..
Which simply means that the spanking is harder and longer until Mr X finally gets this sorry lad to react!
Tommy ends up with a very sore, red bottom after a very hard spanking!
"""More from Mr X!!!!!!!!!
I am so excited to introduce Tommy! I am sure you are gonna love him! He fits perfectly into the Straight Lads Family! He is great looking with a good body and a beefy but! He also took a mean spanking! Special thanks to the Straight Lads Spanked editor Art who once again turned this into such a slick production. It was also the first time I used my new lighting and I think you can really tell the difference. ""
STREAM
VIDEO
Available streams for iPad, iPhone, Android, Chrome, Safari, IE or Firefox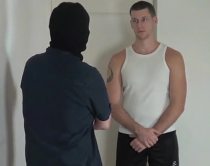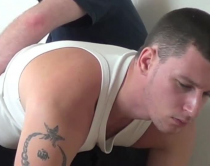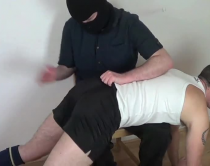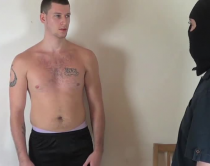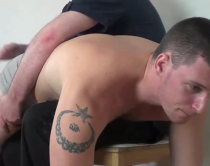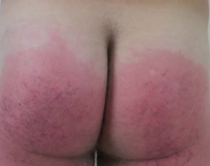 hanluke
|
Voted Video 9/10
| 24th January 21:16
Tommy is so handsome and his butt and legs drive me nuts. More from him please. Are these guys really straight? That would be kinda sad but it makes them no less lovable. Maybe they remember getting spanked as boys and they have intense but non-sexual memories of that attention from Dad?

Kciw81
|
Voted Video 9/10
| 4th March 08:43
I would love to see more from Tommy!

Mr X
|
Not voted video yet
| 4th March 09:36
Watch this space! There is definitely more from Tommy heading your way! :)

cheekychap
|
Voted Video 10/10
| 29th May 13:37
Will we see anymore of Tommy?
Would love more.

Dave - Straight Lads Spanked
|
Not voted video yet
| 29th May 13:42
I'm delighted to say that the answer is yes! More Tommy coming your way! :)

Yes i like Tommy cute bum cute little face love his accent loved that he kept his eyes on you good acting too .Really liked when he first went over your knee his face was like WTF is happening and then this isn't happening it's all a dream to when it was on his bare bum you could really see the pain in his face .Yes more Tommy xx