RELEASED: 13th June 2012
Billy has been at it again! Spraying Graffiti around the estate! This cheeky young hooligan is out of control and his Mother feels she has no choice but to send him back to Mr X to get sorted out!
Mr X never takes repeat offences lightly!!!
Billy was expecting another over the knee spanking, which he got...
He was not expecting Mr X to then lay into him with his leather paddle. Made to lean over the chair Billy is given 12 hard slaps across his already scarlet bottom from the hard leather paddle...
STREAM
VIDEO
Available streams for iPad, iPhone, Android, Chrome, Safari, IE or Firefox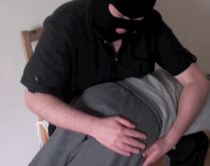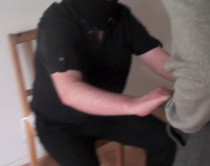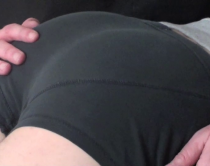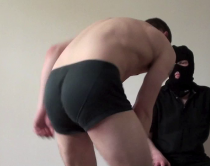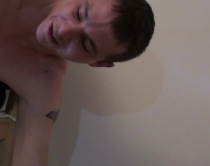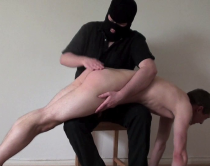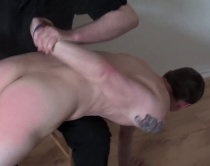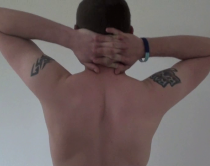 Domfan
|
Not voted video yet
| 4th September 00:53
How come no comments? Billy has one of the best arses if all. And he's got a cute face. What gives?

Ooleary
|
Not voted video yet
| 17th September 15:36
Dodgy cameraman, very shaky, movie just ok not a Billy fan I'm afraid the story was good and Mr.X was good but would have much preferred another model Billys

Ooleary
|
Not voted video yet
| 17th September 15:39
Billy s voice is so boring and annoying sorry to any Billy fans xxx

Cherylkay
|
Voted Video 7/10
| 10th October 12:29
Billy has a very cute, spankable bottom and a very "cheeky" look to him. Despite the short running time, there's quite a bit of spanking packed in. It looks like Billy had some healing bruises, too which must have made it even more painful.

Now Miss Chiki has me hooked on that phrase "stay at peace". which we hear Dave (probably not as Mr. X) say between 7 and 8 of Billy's 12 with that nasty London Tanner paddle.

This was a nice little film, for the early period it was done.

Domfan
|
Not voted video yet
| 11th October 17:28
I love Billy