RELEASED: 25th December 2016
Callum
Mini - Interview
This interview was shot directly after filming took place for 'Callum - Pays For His Debts - Part Three"
STREAM
VIDEO
Available streams for iPad, iPhone, Android, Chrome, Safari, IE or Firefox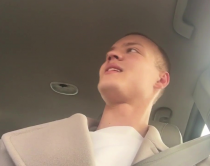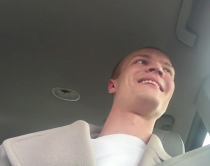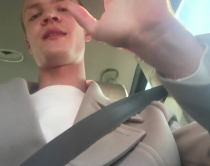 jacko | 15th January 2017 22:16
As a master of ad lib dialogue, Callum's special skills will be missed at SLS. His unique ability to lighten even the most traumatic scenario with subtle humour has been much appreciated. In particular I remember an instance in his first movie, "Caught Sexting" in which he had just endured a harsh episode of spanking on his bare backside. Despite obviously suffering pain but still in character, he quipped, "I'm never even gunna stay in contact with them girls again even if they try and get back to me. I KNOW THEY WILL!" There were many hilarious lines in this movie both from Dave and Callum including this interchange of dialogue: Callum "I can't breathe" Dad "You can't breathe? Breathing's quite important son. If you don't breathe you're going to die. And no-one would want that. But I think what you're doing at the moment is being a little too dramatic." If you can cope with the sexting scene at the start of this movie it is worth watching over and over again if only to pick up on the clever dialogue.

Amazing isn't it that many of our best models have been farewelled with a very sore bum and in particular an episode with the cane or bath brush. They must leave with such pleasant memories of their final shoot. It's just as well that Dave passes on our appreciation for their efforts before they are but memories.

As a relative newbie I will remember Callum is the most talented model with ad lib dialogue that I have encountered so far. (Apart from Dave of course!) Can any member direct me to movies of any other model who has even come close?

Thanks for this brief but insightful video, Dave. May there be many more pre and post interviews!
Reply

welshboy | 25th December 2016 21:48
What a nice guy Callum is. he come over so well in this little interview. Again I do hope we see more of Callum too.

Dave - Straight Lads Spanked | 1st January 2017 17:25 (68 weeks ago)
There will be some more of Callum still to come.
Reply

Ooleary | 26th December 2016 00:54
No no no we can't be losing Callum , he has to come back for more, what a lovely guy.Would have liked a longer interview but Thank you Dave xx Happy Christmas 🎄 🎅 🎁

Dave - Straight Lads Spanked | 1st January 2017 17:24 (68 weeks ago)
Glad you enjoyed it!
Reply

Ficwriterjet | 28th December 2016 07:09
Thanks Dave for making the time to do a tiny interview on the way to the train. I like Callum even more now.

Dave - Straight Lads Spanked | 1st January 2017 17:24 (68 weeks ago)
My pleasure!
Reply