RELEASED: 17th April 2013
James is 20 years old which means only one thing. It is time for his birthday spanking! This is a new experience for James but his friends have all contributed towards it so he has to attend!
20 years old means 20 strokes. Mr X shares them out between the cane and the leather paddle. James gets stripped down to his birthday suit for the last few strokes...
This is a first for James and you can see that the cane really does hurt! Poor lad!
STREAM
VIDEO
Available streams for iPad, iPhone, Android, Chrome, Safari, IE or Firefox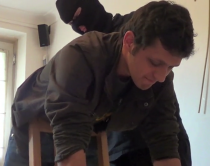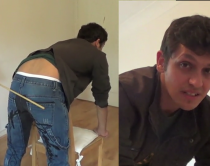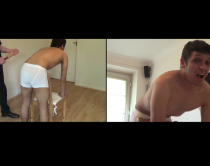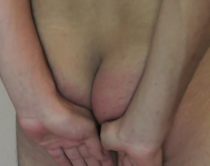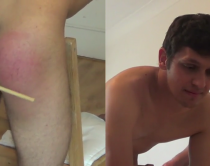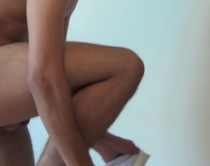 passport
|
Voted Video 9/10
| 18th April 04:51
I feared that James was only going to make one video and am delighted to see that he has returned. Not surprisingly I loved this video. James is gorgeous and takes his spanking very well. It would be good to see more of him (and more South African boys!).

cami
|
Not voted video yet
| 18th April 10:10
Happy Birthday James :) . You took your b-day spanks like a champ :)

Mr X
|
Not voted video yet
| 20th April 01:07
I have a confession to make about this movie Passport! I actually had forgotten I had filmed it! Can you believe it was sitting on a hard disc all this time! Yikes! So glad it has seen the light of day and Art got to work his magic on it! :)

Mr X
|
Not voted video yet
| 20th April 01:07
He was great wasn't he Cami. Considering it was his first time filming!