RELEASED: 10th November 2016
Jenson
Bubble Bath Blues
This brand new gay spanking movie features young Jenson. After a long day at college, Jenson likes to come home, strip off his clothes and laze around in a nice soapy bubble bath. That's exactly how this movie begins with scenes of Jenson's naked body, fully exposed in the bath.
His relaxing day comes to an end when his furious father comes home after hearing about Jenson's bad behaviour. The young man has been sending indecent images to his college lecturer!
Dad is not happy and decides to deal with the situation by dishing out an over the knee spanking! Ouch!
The muscled young man is forced to strip naked and get over Dad's knee and for a bare bottom spanking! Dad really goes to town and Jenson's bottom is left very sore and bruised once Dad is finished!
STREAM
VIDEO
Available streams for iPad, iPhone, Android, Chrome, Safari, IE or Firefox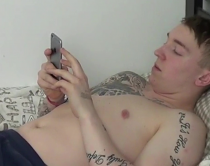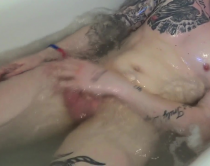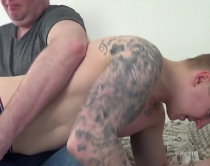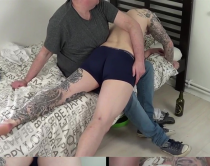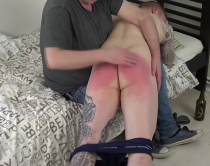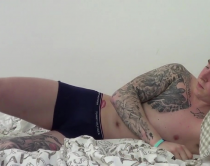 jacko | 24th January 2017 05:28
Another sound performance by Jenson in a movie format that has limited scope for innovation. From his very first movie, Jenson has not only demonstrated an impressive tolerance of pain but has maintained a high standard of acting. He confidently accepts any challenge whether interacting with other models or performing alone and has excelled in variety of movie formats and scenarios. He handles dialogue and reactions with ease.

In this movie, Jenson's tattooed arm constantly blocked his facial expressions during the spanking so were probably more of a distraction than in previous movies where they were simply indicative of the individuality of the character he played. His sense of humour is delightful and like Adam,



jacko | 24th January 2017 06:47 (77 weeks ago)
Sorry, I pressed the submit button by mistake. To continue:

His sense of humour is delightful and like Adam and Dom were able to do so well can brighten an otherwise traumatic scenario with a timely smile, facial expression or remark.

I look forward to many more movies featuring Jenson, especially scenarios involving other models. Well done!
Reply

mstr_spkr | 15th November 2016 23:23
I'm not that put off by the tattoos although I, too, am not a fan of them. The premise was good and the banter was fine. I did, however, expect a harsher spanking considering that what he supposedly did could get him jailed and branded as a sex offender. Frankly, I was expecting the bath brush to be used relentlessly on his behind. But, in all, a fine job.
Reply

NovaDad | 14th November 2016 15:11
It's well-known how much the bare hand can sting when it's firmly applied to a still-damp bare bottom!
I totally share Ooleary's thoughts about Jenson's increasing on-screen ability to please the viewer.
And, again, like Ooleary, I am willing and able to ignore Jenson's extensive tattoos.
(At least the tattoos are not just a hodgepodge of assorted stuff. Probably, tattoo aficionados find Jensen's tattoos to be aesthetically pleasing.)
For me, watching Jenson get a good spanking far outweighs my preference for no tattoos.
I hope Jenson will soon feel the hard, wood bath brush on his bare bum. (_!_)... (#!#)


Reply

Ooleary | 13th November 2016 17:23
Jenson was really good here turning into a great actor loved this story and his cheeky smile and his response about his lecture gagging for it.The spanking was great and Jenson trying to laugh through the pain was adorable and begging Dad to stop xx 😊 Just like Rasputin I'm not a fan of all the Tats in fact i hate them but Jenson seems like a nice lad and i concentrated on his face and bottom xx.More Jenson ....Yes please.
Reply

Rasputin | 11th November 2016 01:23
Jenson gave a pretty good performance. However, I was turned off by his excessive tattoos.
Reply