RELEASED: 26th September 2016
Kevin
Birthday Spanking
The Interview - (Bonus Movie)
This revealing interview with Kevin gives a real insight to the man behind the movies. He is very honest, open, frank and fun! I really hope you enjoy this interview and of course the birthday spanking that will released very soon.
STREAM
VIDEO
Available streams for iPad, iPhone, Android, Chrome, Safari, IE or Firefox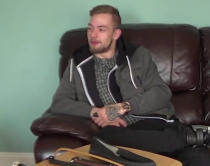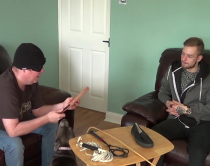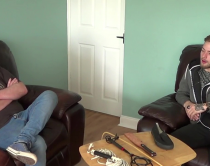 Ficwriterjet | 15th October 2016 23:28
I'm surprised there are only two comments so far. This interview was fantastic. I smiled through the whole thing. I always enjoy listening to Kevin talk - he's very well spoken, and seems happy and friendly. It's nice to hear that his new job is going well. I liked his reaction to seeing the carpet beater - especially when he talked to the camera for a moment about how awful it is. :) Aw - I also loved his comment about how upset he'd be if anyone hit his kid with a cane the way they used to in schools. Sweet. Nice to hear that he has told some of his friends about the films he's made. I hope he does talk to that one friend about doing a movie. That would be fun to see.

Thank you Dave for asking Kevin if he had any lingering things in his past that he felt a bit guilty about, because I loved Kevin's answer. His story about the friend's 'hot mom' was awesome. Seeing Kevin's slight embarrassment as he talked about it made it that much better. His current relationship status doesn't seem all that bad to me, and I'm a woman. As long as the girls know about each other, and they're okay with the way things are, then more power to them all.

I also loved getting to see Daisy - so cute.

Dave - Straight Lads Spanked | 22nd October 2016 21:11 (82 weeks ago)
Hey Fic, I think most people saved their comments for the main movie. I loved recording this interview. It's really easy to chat with Kevin and he is very happy to chat away. I really like how open and honest he is! Oh and anyone who calls my dog cute gets a gold star from me! :)
Reply

Ooleary | 27th September 2016 00:11
Even after all his revelations about his naughty behaviour I am still in love ❤ with Kevin ,what a great interview and can't wait for the spanking xx

Daisy is after getting so big she's totally gorgeous and her coat looks so slick and shiny ,she's definitely a spoiled Daddy's Girl❤

Dave - Straight Lads Spanked | 22nd October 2016 20:55 (82 weeks ago)
Hey Orla, no doubt that she is a 'Daddy's Girl'! I prefer to say "well looked after" rather than spoiled but you are probably right! She is a special little doggy!

Reply

wardcoleman | 27th September 2016 11:54
Kevin comes across as a really nice and natural guy, with a great sense of humour. Looking forward to part 2
Reply