RELEASED: 19th September 2012
Liam has been fighting again!
This time it is worse than ever. He got drunk at a nightclub and threatened another lad with a broken bottle.
The police got involved and delivered Liam back to his distraught Mother in the early hours of the morning.
Liam could well face criminal charges!
His Mother is running out of options on how to control her wayward son. She knows he has a good heart but Liam is being influenced by the wrong crowd... She decides to send him to Mr X, the local spanker to face some punishment. The dreaded bath brush!
Liam turns up to see Mr X still coughing and spluttering from heavily drinking and smoking the previous night. The reality of what he did last night is slowly sinking in...
Liam is resigned to the punishment that awaits him...
The dreaded Bath Brush!
Mr X does not hold back and delivers a very strong, harsh beating that leaves Liam, broken battered and bruised.....
Liam will not be fighting anytime soon!
STREAM
VIDEO
Available streams for iPad, iPhone, Android, Chrome, Safari, IE or Firefox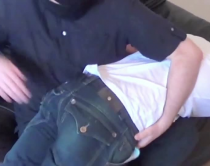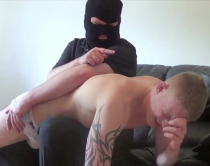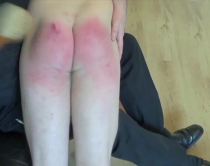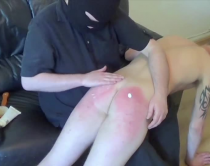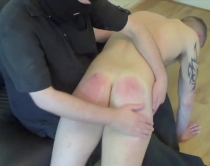 coerver
|
Voted Video 10/10
| 15th January 10:03
Liam, If your other body parts are as strong as your butt you are on a straight line to become the Cosmic Kommandant. This is much more than a man to man spanking website. It's really a self-control website. With most of the self-control being exercised by the guys getting their asses shredded. But Mr. X must also regulate himself to what a live male ass can handle without being on muscle relaxants and pain killers. I call Mr. X Herr Doktor X. The only medicine he ever prescribes is an ass thrashing and the dosage amount is whatever he feels like the patients can take. It's a difficult balancing act. Herr Doktor must feel his way around each guy's ass and try not to go so far that he excites rebellion except verbal of course. All the spanking websites should have annual awards for the most painfully beaten butt and also for the most artistically presented discipline session. This website would cleanup even in a rigged competion. Liam, I hope your butt gets better and I hope you come back for more. I hope this session pays off something or someone that you cherish with your butt and your heart.

cami
|
Voted Video 10/10
| 7th March 11:07
It's just amazing that liam took all that pain & i think he was one of the best ones who took the bath brush. cuz bailey & andy are the ones i saw so far & they really could not take it. but 1 thing i love about liam he is a 1 word man.. i love it when he says " yeah" & that is it. lol.. not going to complain about he looking into the camera cuz you can tell he was in a lot of pain. just can't believe he did not yell once.. he is a tough guy.. my hats off to you liam.