RELEASED: 14th April 2014
Oliver - Bath Brush Beating - The Interview
I shot this interview with Oliver directly before and after the filming of his
I hope you enjoy it!
I have released this interview in streaming format only which is still being tested.
If anyone has an issue playing this can you please leave a comment below or email me directly at [email protected]
Thanks!
STREAM
VIDEO
Available streams for iPad, iPhone, Android, Chrome, Safari, IE or Firefox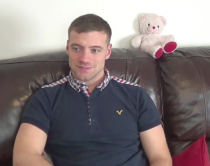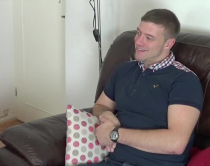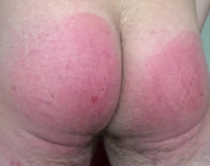 r1108
|
Voted Video 10/10
| 14th April 18:33
Dave you spoil us terribly with these interviews :)...please keep them coming. I know one asked about how Oliver was post filming but I am sure it was uppermost in the minds of most that he was actually OK. Have to wish him the best of luck working the rigs. As a former (retired now) US federal type for oil spill response and safety compliance, I can honestly say it is not an easy life. Kudos to him for getting through the evac training. If those rigs are as high off the water as some of the ones I have been on, fear of heights is not a positive aspect of the job :)

welshboy
|
Voted Video 10/10
| 15th April 06:20
It was great to see this Oliver's interview and I am glad to see that he was ok . But I don't think he could sit down for a few days with any ease. His bottom looked painful so thank you again Oliver for doing this spanking film for us all to enjoy.I do wish you well with your new job on the oil rigs and I do hope to see much more of your red spanked bottom in the months to come.

lorilee
|
Voted Video 10/10
| 15th April 07:18
Oliver Congrats on the new job hope it is for the long term. I must say you looked and sounded happy in the interview I always like to see these interviews. sorry however to hear you may not be with us much longer but I am happy for you as well. I am going to say this was one of your best movies and you did one hell of job on keeping the story line going for us. Dave thank you for doing this interview I knew he would be alright and Thanks Art for putting it all to gather in your special way.

bruno
|
Voted Video 10/10
| 15th April 15:34
congrats Oliver, i hope all goes well with the new job, we will miss you but you will do well for yourself , thank you for all the great movies and please come back when and if you can, glad you were okay after that movie it took a lot to keep going , good luck for the future


wardcoleman
|
Voted Video 9/10
| 16th April 00:43
Poor Oliver! He certainly looked a little shell shocked in the second half (after the bath brush)

Its a nice interview, Oliver comes over well

matt
|
Not voted video yet
| 17th April 01:46
Streaming worked great for me. Nice interview. In addition to being super handsome, Oliver is a bright, nice guy. Best of luck to him.


Thanks for the interview Mr X and Oliver. Glad things are working out for you, Oliver.

Mr X, offering a sponsorship and loan to Oliver is a wonderful gesture of your faith in these guys. I'm sure they appreciate all the help and care you have given them.

The interview was nice. Of course, Oliver didn't seem as cheerful and smiling in the second half of the interview; but, look what he'd just gone through!

We'll miss you, Oliver, but wish you the best in your new career. Please be careful on those rigs ... it's a dangerous job.

Rasputin
|
Voted Video 10/10
| 18th April 15:33
I wish Oliver well in his new career. I will miss him sorely, though. Perhaps he will still make a few guest appearances when he is home on holiday.

cami
|
Not voted video yet
| 18th April 20:25
I'm so happy for you Oliver with your new life ahead of you. I only wish you nothing but the best . I hope to see you soon , but if not that is ok. But i will miss you & thank you Oliver for all what you did for this site & for us.... Big hugs & lots of love too you....

Domfan
|
Not voted video yet
| 25th April 16:54
Love the bits where his cocks rubbing on Mr X's lap. Sexy. Oliver is a sexy fucker

Ooleary
|
Not voted video yet
| 12th October 04:20
I dont know why my comments haven't shown i commented on the bathbrush beating 2 months ago so here goes again Love all these interviews you really get to see the real lads Oliver is great so happy for him getting his life sorted and Dave what a guy he really does care for his models.