RELEASED: 22nd August 2013
Oliver - Birthday Spanking - Part Two
It is time for Oliver's Birthday Spanking! This will be no ordinary birthday spoanking as Oliver turned up late for his appointment with Mr X.
Mr X is not very happy and decides that Oliver will get a severe caning and paddling!
So Oliver first of all gets dragged over Mr X's knee for a hrad hand spanking and then assumes the position for 22 strokes from the cane and paddle!
Mr X hits hard and the pain can be seen clearly in Oliver's face as well as the angry red stripes on his sore botom!
STREAM
VIDEO
Available streams for iPad, iPhone, Android, Chrome, Safari, IE or Firefox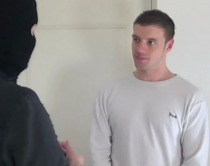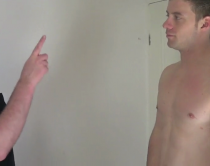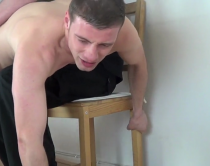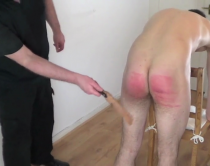 cami
|
Voted Video 10/10
| 22nd August 18:12
LOL Mr. X getting a little testy with oliver. To me it was My patrick 's , Andy & Fred's fault that oliver was late seeing Mr. X. look what he had in his hand for goodness sakes. :P . That was a great part 2. I fault so sorry for Oliver thow. But i know the cane was coming for him. He took that well. & Art loved how you did those graphics butting them sideways. that was kool. & of course how you put the movie together :)

Art
|
Not voted video yet
| 23rd August 07:12
Cool, Cami, thanks. There are all kinds of new ending graphics coming up in coming movies, I love to hear what you think of them. :-) Glad you liked the movie and the way it was put together. It means a lot to me.

welshboy
|
Voted Video 10/10
| 23rd August 08:44
From being light hearted in part 1, you move on to part 2 witch has a lot more meat to it, nice staging of the story of Mr X waiting around for Oliver to show up, and giving Oliver an extra spanking for being late. Oliver's bottom coloured up nicely and the vision of his bottom glowing red hot was very nice indeed. Art I would like to ask how much of the film is used?. Is there much left on the cutting room floor? Loved the use of the three cameras in this one Art.

Art
|
Not voted video yet
| 23rd August 20:34
Very little footage lands up on the cutting room floor, welshboy - I only reject footage when it is completely unusable, which doesn't happen often - I can usually figure out some way to save it:-) Yeah, the 3 camera are cool, aren't they - especially in split screen. I'll do more of that - it gives us three views at once, which if definitely the best seat in the house :-)

windycity1
|
Not voted video yet
| 26th August 02:28
Oliver's reactions are great. Even when it's birthday suit from the start and Mr X looks down at Oliver's socks expecting him to remove those too. Oliver looks down and still waits for the instruction. Funny! Powerful spanking but wonderful caning. Oliver was almost dancing as he gripped that chair. Maybe an idea for a future video. Spank Dance!.....all based on the gyrations and physical reactions to getting spanked and caned. The artwork was superb. It's great to be able to get simultaneous reactions and angles as you often wonder what the face/bum etc is doing at that precise moment and the 3 angles facilitate that perfectly. Brilliant video. Well done.

jockbud
|
Not voted video yet
| 1st November 11:38
good video, loved seeing Olivers cock visible during the hand spanking section. One suggestion, id like to see the lads ordered to spread their legs wide and stick the ass out more during the over the chair parts. Just gives a better visual ;-)