RELEASED: 12th December 2013
Sebastian - Real Punishment - The Story So Far!
This compilation is over 90 Minutes long and features the first three parts of Sebastian's real life punishments!
So this compilation includes..
Real Punishment - Sebastian - The Cane
Real Punishment - Sebastian - The Strap
Real Punishment - Sebastian - Bath Brush Beating
If you like real, harsh no-nonsense real CP then this movie is for you!
Hurry though! It wont be available at this discounted price forever!
STREAM
VIDEO
Available streams for iPad, iPhone, Android, Chrome, Safari, IE or Firefox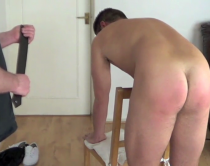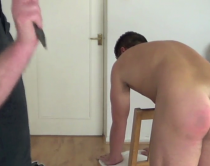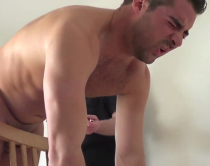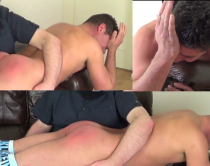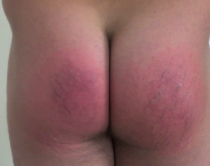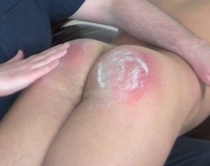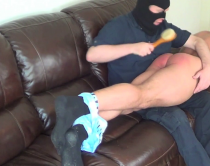 cami
|
Voted Video 8/10
| 16th December 18:07
Me not mad at sebastian anymore :)

Energyzapper
|
Voted Video 10/10
| 19th December 06:09
Congratulations Mr X, contrite tears, shakes, wines, whimpers and cries. Well taken Sebastien, unlike some other lads that find Mr X's spankings rather a joke.

Rasputin
|
Voted Video 9/10
| 19th December 18:24
A very good video. Sebastian looked very good in those pale blue-and-white briefs, and gave a solid, demonstrative performance, Kudos to Dave and Art as well.

I'm so glad that you gave Sebastian a second chance. I can hardly wait to see how you intend to punish him for his moonlighting with that other studio.

welshboy
|
Voted Video 9/10
| 26th December 07:09
It's good to have this story in one place, Sebastian did so well in all the films, I am so glad he is staying with us.

MJM
|
Not voted video yet
| 11th October 15:28
Love it.

I'd love to know what your neighbours thought when you first started making these films, I only ask really, and I'm sure someone else has already done so...

But what do they think, when they hear the occasional outcries from Sebastian, or the complete continuous onslaught from someone like, Jay for instance? The screams are delightful!