RELEASED: 17th December 2012
Jonathon has been very naughty indeed! Not only did he borrow Stephen's car without permission, he managed to scratch it as well! This is really going to affect Stephen's insurance premium!
Jonathon tries to deny his crime when Stephen confronts him, but after being threatened with a tougher spanking, terrified Jonathon confesses all!
Stephen does not hold back and rips off his belt as Jonathon is told to lean over the table! He clutches that table for dear life as the belt comes thundering down down on his bottom! The look of sheer pain on Jonathon's face tells you exactly how much this is hurting!
The problem is that Stephen has hardly started his punishment!
Jonathon is then put over Stephens knee and has his already sore bottom soundly spanked.
As if that was not bad enough, Stephen has one of his friends stop by and Stephen decides to give his arm a rest and pass Jonathon over to this other guy! Jonathon's bottom certainly does not get a rest as it is spanked further. Once his tight grey underwear is removed you can see how red his bottom is! The spanking continues though with Jonathon wriggling around and kicking his legs!

Jonathon will think twice before taking the car without permission again!
STREAM
VIDEO
Available streams for iPad, iPhone, Android, Chrome, Safari, IE or Firefox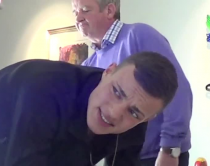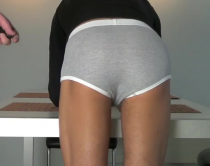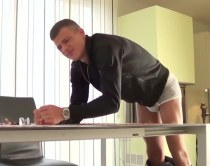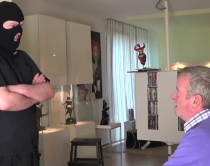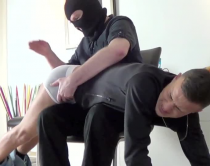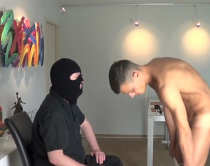 cami
|
Voted Video 10/10
| 5th March 08:41
jonathan is a cute. :) this was a good movie i loved it. is this the only 1 you have of jonathan?. or i'm just not seeing it. Great job all 3 of you.

Mr X
|
Not voted video yet
| 5th March 13:38
This was a real one off shoot Cami. I had to fly from London to Germany to film it. Check out Foul Mouthed Andy for the full story. Good news there is one more really fun movie with Jonathan coming up! :)

cami
|
Voted Video 10/10
| 7th March 09:03
Awesome can't wait.. :) .. Oh k i will check that one out.. thank you.