RELEASED: 22nd October 2016
Sebastian
Birthday Spanking
Well it's close to Sebastian's birthday which means of course it's time for his birthday spanking.
I started this movie with an interview with Sebastian. The mood was meant to be fun and lighthearted, and it was. For a while. Everything changed when I asked Sebastian how his behaviour had been recently and if there had been any recent crimes he felt he had gone unpunished for.
As usual, Sebastian managed to surprise with the depth of his confession.
So what was meant to be a fairly relaxed spanking turned into something a lot more serious and full-on.
I wont say much more here. But this ended up being a rather severe punishment and well-deserved too!
STREAM
VIDEO
Available streams for iPad, iPhone, Android, Chrome, Safari, IE or Firefox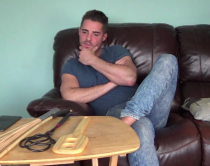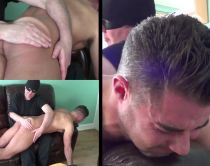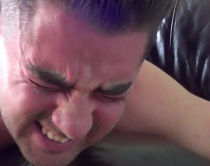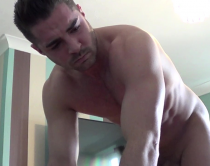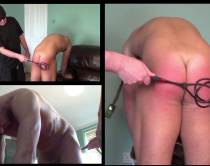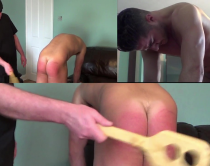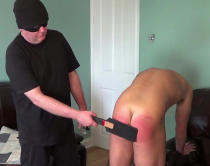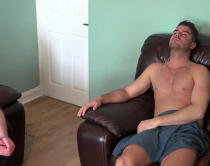 Ooleary | 26th October 2016 12:38
So I've watched this a few times since it's release but wasn't sure how to comment I was expecting at First a light hearted fun ish Birthday Spanking but it actually turned out to be a real punishment...i agree with Dave here Sebastian grow up and stop being a Dick.

I understand Dave's frustration what with the drunk driving and like with most cases of drink driving it's always the innocent bystander that hurt or killed never the bloody drunk idiot,so yes Seb deserved every hit.

The hand spanking alone looked tough,you even had to stop and rest your arm and I love the implements esp.the mini carpet beater thingy ,Seb did get an extra hit with the Chinese birch but secretly Dave I think you knew that I could hear the mischievousness' in your voice saying I'm not too sure lol.

I loved how Seb was trying not to curse and then apologizing for it to the camera ie us watching xx I also liked his little monologues to himself when he was saying she wasn't even that hot,and wondering about getting caned at school etc.

I'd like to see more Sebastian as he does have a nice spanking bum but maybe not a real life punishment again ,maybe something more lighthearted like if u do another spanking game ...ps speaking of spanking games when is the next instalment for the current spanking game every week I'm hoping it's the one maybe you could put it up as a special treat this wkend for Halloween 👻 xx

Thank you 😊 Dave,Art and Sebastian.

One more thing the music 🎶 at the end mixed with Happy Birthday 🎂 was seriously spooky.
Reply

Rasputin | 22nd October 2016 21:05
Sebastian did a very good job, as always. In the future, however, Dave, would you PLEASE have Sebastian (and all of your bottom models as well) wear briefs so that he can be spanked for a while on his underwear before his "pants" are pulled down for the bare-bottom spanking scenes?
Reply

welshboy | 22nd October 2016 12:50
what can I say about this film? It was one of the best spanking films I have seen. I have always loved Sebastian , but what he did. he is an idiot and every one of those spanks he did need to have. His bottom was on fire you could see it. Dave I could see that you were shocked. Some times it was hard to watch. I think the birthday spankings should be light and fun, But this was not. As always Sebastian needed to get spanked for what he did, I still enjoyed this film very much and it will go down in my top 10 all time great spanking clips. Great work from Sebastian, Dave and Art.
Reply