RELEASED: 2nd August 2012
18 Year old Karl and 20 year old Liam are keen amateur boxers. They train together at the local boxing club.
Today they got into a fight. But this time it was not in the boxing ring! The young lads were scrapping in the locker room over a stupid argument. A bench got broken in the brawl! Their furious coach decided to teach these lads a lesson and sent them to see Mr X! Liam has been there before and knew what to expect, but this was young Karl's first ever visit!
Mr X soon lays into the guys, lecturing them about fighting and self control. Liam seems to think it is all rather funny, so Mr X decides to wipe the smile of his face! Liam's cheeky laughter soon stops when he is over Mr X's knee getting spanked in front of his younger friend. Real humiliation! Karl does not get away without punishment and also gets a sound spanking too! Both lads get over the knee bare bottom spankings whilst their friend is forced to watch. Ouch!
…….More from Mr X…. This was actually the first scene I ever recorded with young Karl. So when he says it is his first ever spanking it is actually true! Karl is actually Liam's real life mate so the dynamics between though too are interesting! Especially when getting spanked in front of each other! Enjoy!
STREAM
VIDEO
Available streams for iPad, iPhone, Android, Chrome, Safari, IE or Firefox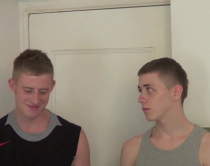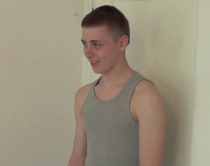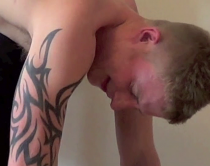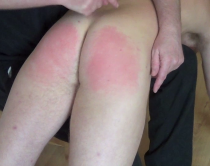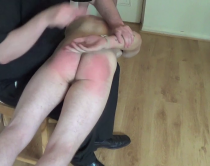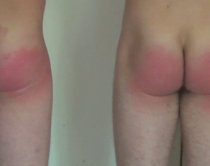 jacko | 28th January 2017 11:25
This is the first SLS movie I ever watched and it is still the one I find most entertaining. I have watched it many times since that first occasion. It is delightful.

In this film, neither spanked model is big and beefy although in later years Liam did develop a muscle-bound physique which came as quite a shock to me when I first saw it. Personally, I prefer a model who isn't particularly brawny which allows him to perform a believable role as a mischievous, irresponsible rogue who is approaching manhood but has not yet discarded the happy-go-lucky attitude of adolescence. That's how Karl and Liam come across in this movie; good mates who crave one another's company, value their close relationship and enjoy life together. Despite their feigned "embarrassment" they could not stop laughing and smiling at one another's misfortune during the spanking. They may not be Baileys or Andys but for me their interaction was a highlight. As usual, the punishment was given by Mr. X with the intention of producing red backsides and associated soreness. In this regard the spanking was visually and audibly convincing and judging by the reactions of the victims the aim was successfully achieved. However, the spanking, although evident, was not the main attraction for me. It was the light-hearted, exuberant interaction of the two spanked models that overwhelmed the storyline with bubbling good humour that appealed. I noticed that even Mr. X was taken off-guard at times and raised a discrete smile behind his mask.

As a "spanking movie" in the purest sense the rating of 8 is probably generous although I note that Karl was more animated in this video than in some of his later movies in which he received tougher spankings. The spanking movies that appeal to me are those that involve clever, purposeful storylines, convincing acting and reaction, fluent interaction and dialogue and relaxed entertainment value. While the agony caused, the appearance of the model and/or the visual outcome make a vital contribution, for me the other features I have listed above can have considerable impact on my satisfaction. For me, as entertainment value, this movie earns the top score.

Thank you Dave, Liam and Karl for your enthusiastic efforts and the resulting distinctive production.

I previously watched "Caught Spying on Girls - 18 year old Karl" and was under the impression that was Karl's first film because the promo read, " this was young Karl's first ever shoot at Straight Lads Spanked. It was also his first ever spanking!" However, the promo for this film reads "This was actually the first scene I ever recorded with young Karl. So when he says it is his first ever spanking it is actually true!" I am confused. Will Karl's first movie and spanking please stand up. Dave, could you please let me know which movie was Karl's first?

If you haven't watched this film I suggest you give it a glance. It might be worth your while if entertainment is your go.


jacko | 3rd February 2017 07:13 (241 weeks ago)
A later interview featuring Karl has confirmed that this indeed was Karl's debut film.
Reply