RELEASED: 9th May 2012
Meet Liam! A fit, young, 18 year old lad that had been in training to join the Army Cadets.
Liam has had a history of getting into fights and recently things got out of hand when he was involved in a brawl outside a nightclub and managed to get himself arrested. This meant that Liam's army career ended before it even begun!
Liam's mother is furious with Liam. She has been working hard to pay for all of Liam's training and gym membership and now he has blown any chance of an army career due to the fact he can't stop getting into trouble. Enough is enough and Liam's mother feels the only solution is to send young Liam to visit the local spanker Mr X to be taught some real life lessons!
Liam turns up with a letter from his Mum and really has no idea what is in store for him.
Mr X lectures the young lad about wasting his opportunities and spells it out to him that he is going to learn the hard way by getting spanked!
The look on Liam's face when he hears the word spanked is priceless!
Before he has time to take it all in, Mr X has dragged the young lad over his knee and wastes no time in spanking his bottom.
After a while, Mr X decides that if Liam thought he was tough enough to join the army then he is man enough....
...to have his jeans pulled down!
The spanking continues over Liam's rather tight and bright boxer briefs.
Of course these hardly offer any protection against Mr X's relentless spanks ….
...and soon enough this young straight lad is told to stand up and has the humiliation of Mr X yanking down his underwear revealing an already red (and very pert) sore bottom!
Liam really gets the message as he is lying over Mr X's knee getting his bare bottom spanked. Liam does not offer much resistance and actually appears to realise that the spanking is actually well deserved!
More from Straight Lads Spanked..............
"So this was Liam's first ever spanking shoot with us and he took it all really well. I hope you agree that he looks great on camera! Interestingly, out of all the Mr X scenes we have done previously, the reasons for this spanking with Liam were actually the closest to reflecting a real life situation. It was mainly unspoken but I got a feeling throughout the filming that Liam really was reflecting on his own real life circumstances and seemed to accept the spanking as though it really was well deserved! Unscripted right at the end when the spanking finally ends Liam says to Mr X, "I think I have learnt my lesson now".................. I actually believed him! :)

Wow! This clip had not even been released for 24 hours before the positive feedback came streaming in. This has been my favourite comment so far....

""""""""Just downloaded this film and it is fantastic. Worth every penny. And I believe you are right in your assessment. Liam is so masculine but at the same time he is so submissive, which is just about the perfect combination for a spanking video. I got the distinct impression that the spanking was some kind of real release for him. Excellent work, and despite what he says at the end I sure hope Liam will be coming back.""""""""
STREAM
VIDEO
Available streams for iPad, iPhone, Android, Chrome, Safari, IE or Firefox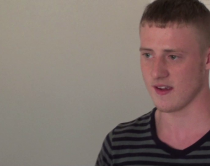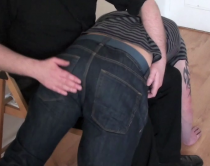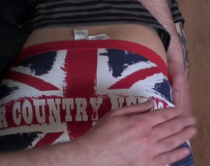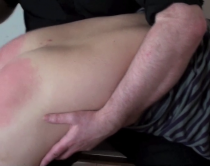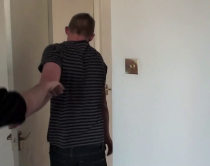 uchikimatsu
|
Voted Video 7/10
| 9th May 2014 05:28 (384 weeks ago)
Wow, I get to pop the comment cherry on yet another great video! when I first watched this one it did not make an impression on me because I thought Liam was not very expressive. I know that the models are not coached and I would never, ever want them to start "acting" but I like to see emotion. Its a girl thing. I've said that before, you'll probably see it again. Dave has since written a few times about this film and Liam's real life circumstances. Having this information and watching the film with new eyes makes all the difference in the world! We can almost imagine what is going through Liam's mind during the punishment. Its like peeking into someone's bedroom window, or overhearing a secret...thrilling and a little naughty...

welshboy
|
Voted Video 7/10
| 7th September 2014 16:06 (367 weeks ago)
Liam has always been one of my favorites here at slp. and when I fist got this film I watched it over and over again. From this first film you can see how much Laim has grown as a person and as a spanking model.