RELEASED: 15th August 2013
Liam - Spanked For Fighting - Part Three
Liam has been fighting again!
This time it is more serious than ever before!
This time it is family!
Liam was fighting with his younger brother who ended up in hospital as a result!
Liam's mother can't cope with this and sends her unruly lad to se Mr X!
Liam is agitated and angry! Mr X can sense there is more to Liam's mood swings than meets the eye!
Mr X does not hold back and dishes out a tough, hard spanking. Liam also gets some strokes from the hard, leather paddle.
This tough, muscular str8 lad has met his match with Mr X and ends up very sorry and sore!
STREAM
VIDEO
Available streams for iPad, iPhone, Android, Chrome, Safari, IE or Firefox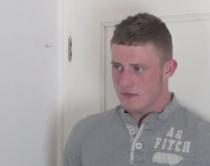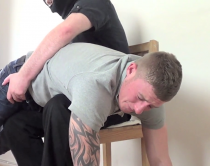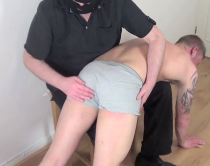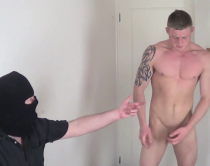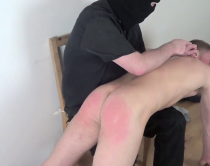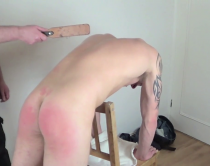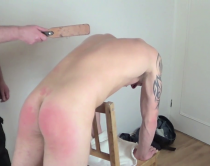 welshboy
|
Voted Video 10/10
| 15th August 13:49
Dave what a video, I loved it. Great story and the spanking was one of your best. What can I say about Liam, his bum does a lovely shade of red, Again loved the ear pulling. Laim has come long way from his first video and I love his new beefy look. He takes his spanking so well, I must say I did enjoy all his swearing too. Mr X will have to bring in Liam again and use the bath brush on his bottom for all the wearing he did in this video. Well done to all.

welshboy
|
Voted Video 10/10
| 15th August 13:52
I enjoyed this video so much I forgot to vote. A big 10/10.

cami
|
Voted Video 10/10
| 15th August 15:24
SWEEEEEEEEEEEET LAIM, he did an awesome job as always. never seen him get that much punishment before. well besides the bath brush. it's good to see liam again. Liam is getting bigger & sexy. well done liam it's good to see you again. :) don't know about ev1 else but me missed ya. :)


regina
|
Voted Video 10/10
| 16th August 00:38
Liam, art and you did a awesome job!:) keep the video coming.
I do think that Liam brother should be able to watch next time.

vince904
|
Voted Video 9/10
| 19th August 09:33
Wow! Liam's a really great actor, managing to stay in character throughout that ordeal! Well done to both of you!

matt
|
Voted Video 8/10
| 20th August 16:52
Liam looks great! I thought he was very sexy with the "boyish" trimmer body but he's sexy in a whole new way now. So well done, Liam. Great video; good acting, good spanking action, excellent editing. It's great to see Liam back. He was missed. Compliments to Mr. X, Art, and of course, to Liam. Looking forward to seeing him OTK again soon.

cami
|
Voted Video 10/10
| 21st August 11:48
You know i watched this movie again today & i did not even hear liam say he took steroids to make himself bigger. NOW I HOPE THAT WAS FAKE LIAM. Cuz if it was true OMG i'm so upset at you. but to me 1 of these story's must been true. cuz Mr. X whooped your A** & he was so angry at you Liam for sure. now if you hit your little brother then Mr.X did right beating your A** LIKE THAT. ether way i would be upset with you... BAD LIAM BAD... Or im just looking into the story if so that was amazing job all the way around. :)

Cherylkay
|
Voted Video 9/10
| 19th October 14:02
Poor Liam sounded like he needed to be home in bed being fed chicken soup. That was a nasty cold he had in addition to the nasty spanking he got. That leather paddle got quite a work out. I wonder if these guys will ever learn to watch their language around Mr. X? lol

I loved a lot of things about this movie. I loved the acting by both Liam and Dave, loved the buckle back jeans Liam had on, loved the 'roid rage story line and I especially loved the fact that Liam rubbed his bottom while he was still over Mr. X's knee. I love bottom rubbing at any time, but that was really nice. I do love a muscular guy who isn't afraid to rub his bottom like a naughty boy. That just ticks a box of mine. So major job well done to all .