RELEASED: 25th June 2015
Steve - Show A Better Example
Part Two
This movie follows on directly from Part One.
Steve's punishment continues as so for Mr X has struggled to have much on an impact with just a hand spanking. This tall, muscular lad is stripped down to just his underwear and is asked to pass Mr X his own belt! Steve soon works out that the punishment is about to get more serious.
Mr X tells the lad to remove his underwear so completely naked and vulnerable, Steve positrons himself back over Mr X's knee. The punishment is brough to a whole new level as Mr X lashes Steve's bottom with his belt.
After some time Steve is told to stand against the wall. In this position, Mr X can really lay into Steve and get a proper swipe with the belt.
This is a very hard belting considering this is Steve's first ever punishment!
STREAM
VIDEO
Available streams for iPad, iPhone, Android, Chrome, Safari, IE or Firefox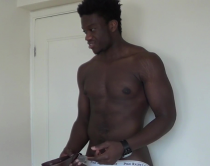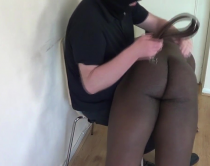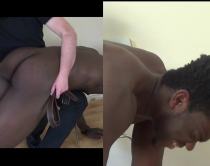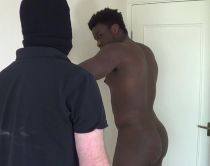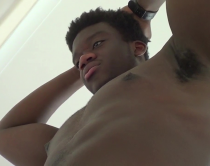 jake854 | 21st March 2019 15:03
He is gorgeous. Any chance he will be back?
Reply

Edmund47 | 10th April 2018 17:31
Good looking guy, great arse
Reply

red1967 | 2nd July 2015 05:40
really liked this movie well done Steve you took a hard belting. I loved watching you taking your belt out of your jeans then not wanting to give it to MR X . I hope to see more of Steve getting spanked or spanking an other model. Thanks MR X for a great movie and thanks Art. Looking forward to seeing Steve again.
Reply

johnbezjian | 29th June 2015 06:38
Really liked this video! Loved telling him to pick up his pants and to take his own belt out of the loops and hand it over to Mr. X for a good strapping. (I think in one of my other comments I'd said something about one of the boys wearing a nice, well worn belt and that I'd wished Dave would have made him hand that over for a belting as well... I was pleasantly surprised seeing this video!!!)
Steve is great and it was a great spanking and belt whipping!! Definitely want to see some of the other boys have to take off their own belts and hand it over for a good strapping. (Here in the US we use the term "Strapping somewhat synonymously with the term "Belting" I realize there in the UK a strapping usually refers to a tawse) Hope Steve comes back for more. I think he can take quite a good spanking and belting, I'm sure he could take an even harder and longer whipping!
Reply

Ficwriterjet | 27th June 2015 06:08
My favorite part was Steve's hesitation to hand over the belt once he was over Mr. X's knee, and already sore.

Once he's standing it looked like swat number five landed above his ass, on his lower back, and I'm pretty sure you can see that mark at the end of the film during the slow pan down his body. Ouch. I love the expression on his face once the spanking was done, and he looked at Mr. X. I would call it pouty, which I find adorable. Excellent ending to the film, thanks for posting it.
Reply

Cherylkay | 26th June 2015 17:57
There's something so completely delicious about watching someone getting thrashed with their own belt! You may not be able to see the marks on Steve's skin, but you can see the belt connect and Steve's reactions. Steve is definitely a keeper. Well done to everyone. I enjoyed this one very much :-)
Reply

Ooleary | 25th June 2015 19:37
Good job Steve that was a hard belting , but you were lucky Mr.X is old and getting a little deaf cos i heard you say the F word at strike 19 plus you completely missed no.16 xx.

Dave it must have been very hard for you to belt Steve cos of his dark skin you can't really see the marks and I've watched this movie a few times and some of the strikes were landing in the same spot extra sore xx.

I watched this movie before work and guess who came to the shop this evening them boys i was telling you about that was selling the drink to the underage boys and I burst out laughing thinking of you belting them and when they were leaving the shop i shouted after them Mr.X says Hi , they think I'm mad in tne head but it was so satisfying, I'm still giggling about it .
Reply