RELEASED: 17th December 2012

Andy
Wait Till Your Father Gets Home
Andy is in serious trouble! He borrowed his fathers car without permission and drove it whilst he shouldn't! Andy knew he was in trouble when he couldn't even start the car. Terrified that the police would find him he called his Father and begged for help. His Dad had to get a taxi to where is useless son was parked and drive him home.
Hi furious father put Andy in his old bedroom to sober up and was told to get ready for him coming home from work at 5pm!
Andy can hardly sleep knowing how much trouble he is in! He has not been spanked by his father since he was a teenager and he knows it is going to be tough!
At 5pm Andy gets undressed and lays on the bed waiting for his Father to deal with him,
"You have let me down badly son. How could you have been so stupid"!
"No Dad, I'm so sorry, I'm too old for your belt"
Andy's father ignores his son's pleas for mercy and lays into him with his thick leather belt!
Andy can only cling onto the bed praying for it to end!
But it's no where near over! Andy has the indignity of getting his underwear removed and is lying their exposed and naked as his Father lays into his bare bottom!
Finally the punishment is over and Andy is left broken, sore and feeling very ashamed!
STREAM
VIDEO
Available streams for iPad, iPhone, Android, Chrome, Safari, IE or Firefox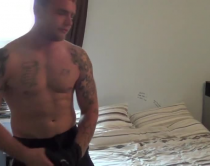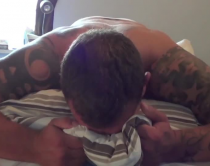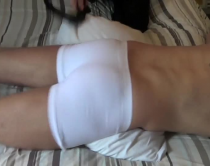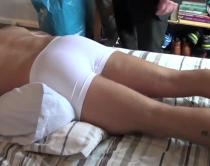 cami
|
Voted Video 9/10
| 29th April 14:31
Loved it when andy said " my self respect is gone" lol , & " please don't hell her" .. Andy you did a great job in this one. wanted to give you a 10 but my hand slipped off the mouse & gave u a 9. No 9 for andy it's must be a 10 :)

Dave - Straight Lads Spanked
|
Not voted video yet
| 4th May 04:02
I thought that was funny too Lori! I'm sure Andy will be delighted with a 9 :)

Aimee1234
|
Voted Video 10/10
| 29th April 11:43
Andy is quite possibly the sexiest man alive. Love your videos SLS. I had been watching previews for ages and just joined and it is worth every penny. Please keep them coming. :) Andy is definitely my favourite. Great work.

Andy Andy Andy i get funny flutters in my tummy everytime i c u hot,sexy,sweaty,muscular the whole package whats not to love and a great actor too xxOrla

red1967
|
Voted Video 10/10
| 27th October 17:43
Well done Andy you are one of my favourit models As always a other good movie also grate job Dave and Art