RELEASED: 4th January 2013
This male spanking video continues from Part One when Peeping Tom Harley leaves Mr X after getting his bottom spanked as a punishment for taking pictures of women on his phone when cleaning their windows!
Harely returns home with a sore and tender bottom.
This horny young man though does not seem to have learnt the error of his ways and as soon as he gets into his bedroom he starts looking at his stash of salicious pictures on his phone. This randy teenager soon gets aroused and soon unbuttons his jeans and begins to take care of his excitement.........
Harley's Dad who owns the window cleaning business has heard reports of what his son has been doing. He storms home to confront his son and busrts into his bedroom to catch Harley in the act of pleasure!
Dad's furious! This is a family business and Harley has put it in jeopardy.
It's time for Harley to learn a hard lesson!
Dad does not hold back and throws Harley across the bed and reveals his slipper. There is no messing around as his Dad whacks Harley's jean clad bottom hard! The punishment continues over Harley's tight boxer shorts and finally his bare bottom. Dad uses his slipper and his hand to teach his son a real lesson.
Harley thinks it is all over but he is mistaken. Dad pulls of his belt and proceeds to lay it down on Harleys already red bottom.
Finally Dad feels that Harley has had enough and leaves his son soothing his throbbing bottom.
STREAM
VIDEO
Available streams for iPad, iPhone, Android, Chrome, Safari, IE or Firefox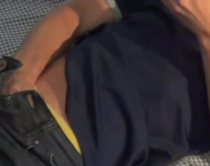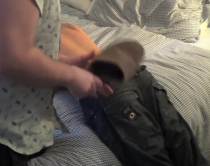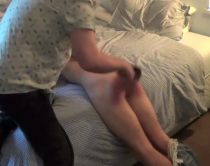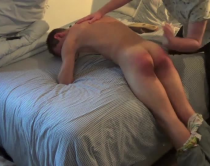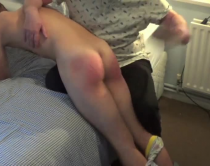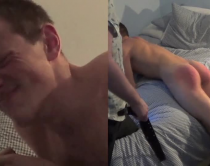 SLSlad
|
Voted Video 10/10
| 9th January 00:30
This is a really great video, more like this please :)

SLSlad
|
Voted Video 10/10
| 9th January 00:45
Also can I add that Harley is perfect for this video!

Mr X
|
Not voted video yet
| 9th January 02:17
Hey!

Glad you enjoyed it! I'm in discussion at the moment with Harley to arrange some more filming.

Cheers!


Mr X

Yasmin
|
Voted Video 10/10
| 29th November 06:52
I´d like to see more Videos with Harley.