RELEASED: 12th July 2012
It's late at night and Bailey is tired. He decides to have a nice soak in the bath before bed. He slowly strips off and heads to the bathroom...
Having also spit from his girlfriend, Bailey has some strong urges that are not getting taken care off and he can't help getting aroused whilst day dreaming in the bath.
A horny Bailey decides to head back to his bedroom to finish things off!
Back in the bedroom, Bailey gets into the Pajamas that his Mother has left out for him. Lying back on his bed he grabs a porno mag that he had hidden under his pillow. Flicking through the magazine, Bailey is getting even more horny and pulls down his pajama bottoms a little, revealing his arousal!
Just when he is about to properly 'take care of business' his Father bursts into the room and catches his son in the act!
Dad is not pleased that Bailey is bringing dirty magazines into his home and decides to teach the young lad a lesson! Bailey is faced with having to get over Dad's knee for a sound spanking!
The humiliation reaches peak though when Dad orders Bailey to reach down and pass up his slipper.
Bailey can't believe that as an adult he is getting slippered by Dad! Bailey asks Dad, "I bet you looked at porn when you were younger"? Big mistake!!!!
Dad leaves his son soothing his tender and sore bottom feeling very sorry for himself indeed!
The full length movie is now available which includes a LOT more of Bailey exposed (including full frontal nudity)
More from Mr X....... I have been asked many times by Bailey fans if they can see more of him! So here you are! This is a little different than previous shoots where I have spent a lot of time focusing on the more erotic elements of Bailey bathing and him getting turned on looking at the porno mag. So if you are looking for a movie that is all about a hard spanking this is probably not for you. However, if you enjoy seeing lingering shots of a handsome guy enjoying some 'alone time' and then getting spanked and slippered appropriately by Dad then you will simply love this!
STREAM
VIDEO
Available streams for iPad, iPhone, Android, Chrome, Safari, IE or Firefox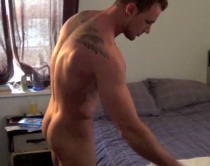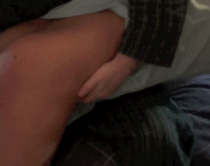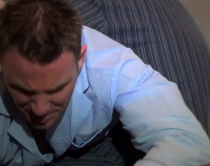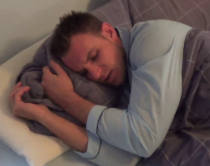 eschilo | 4th August 2015 00:27
this is Balley best video

Reply

lorilee
|
Voted Video 10/10
| 17th January 2013 06:57 (453 weeks ago)
This one is my favorite one with Bailey, He is a very good looking young man and very entertaining to watch on film.

cami
|
Voted Video 10/10
| 4th March 2013 02:41 (446 weeks ago)
OOOOOOOMMMMMMMGGGGGGG, Damn bailey is so freaking sexy. This video really turned me on big time.. plz more videos of baliey :)

cami
|
Voted Video 10/10
| 4th March 2013 02:57 (446 weeks ago)
Especially when bailey was in the tub.. i would love to see andy in a tub. :)

Love Bailey he is just too hot and sexy and God that ass i want want to be the one who rubs it and kisses it better.Good job Dad and your ratty old slipper {i want to be that slipper ha ha }