RELEASED: 17th November 2016
Callum
Pays For His Debts - Part Four
Wait Till Your Father Gets Home
The saga of Callum and his unpaid debts continues. In this story we see Callum making no effort to get to work and earn the money that he owes his parents. In fact, has father actually catches him lying about going to work.
So this means there will be more punishment.
But Dad has to go to work. Which means Callum has a long, tense wait, knowing what is in store for him.
Dad is very angry and orders Callum to lay on the bed. The young lad gets into position knowing that his bottom is about to be thrashed with Dad's belt! Ouch!
Dad really lays into Callum for a long time with the belt lashing the young lads bare bottom over and over!
STREAM
VIDEO
Available streams for iPad, iPhone, Android, Chrome, Safari, IE or Firefox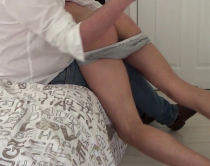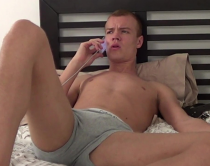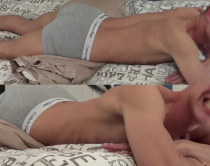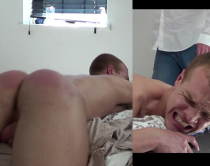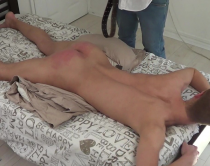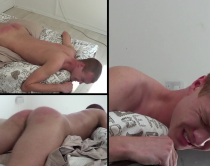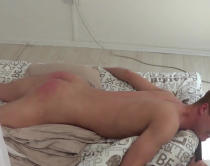 Ooleary | 23rd November 2016 12:51
Watching it again this morning, i love Callum another lad who has really taken on the acting the conversation with Dad , the conversations on the phone,the bratty behaviour, the feeling sorry for himself saying nobody on his side etc.I loved the slap to the face and the extra spanks when he threw the belt at Dad .

Dad was excellent here too , i loved the line about Namby Pamby energy lol at that line .Callum and Dad really acted well together but I think Dad could have spanked him a little harder he seriously was Bratty esp at the end when Dad was saying about sitting down as a family and helping him what an ungrateful little tosser.

Any interviews with Callum ☺☺☺
Reply

wardcoleman | 20th November 2016 17:44
You are SO RIGHT Ooleary WHAT A BRAT he is, and what a well deserved spanking!
Reply

Ooleary | 18th November 2016 02:58
Omg what a BRAT....you didn't belt him half hard enough. ..BRAT BRAT BRAT.
Comment more later after I've watched it a few more times 😆
Reply