RELEASED: 13th July 2019
Dexter
Painful Return
Dexter has had to return back to his parents home. He thought he had made a lovely escape, moving away to rented accommodation, away from parental control. However, Dexter didn't seem capable of acting like a grown up. He didn't go to work, he didnt pay his rent, he lounged around all day, he raided his hosts fridge!
This all ended with Dexter being kicked out and having no choice but to return home.
If Dexter thought, he was going to swan in, to a lovely welcome then he was badly mistaken! He actually returned home to meet his furious father who was not happy at all about how his son has been behaving.
Dad feels the Dexter has not only behaved badly but has brought shame to the family.
The condition of Dexter moving back home is a spanked bottom! Oh yes, grown up Dexter has to get over his Dad's knee and get spanked like the naughty lad he really is!
The movie continues with Dexter's painful and humiliating ordeal as he has to drape himself over Dad's knee and get his bottom spanked! First on jeans, then on underwear and finally on his bare bottom!
STREAM
VIDEO
Available streams for iPad, iPhone, Android, Chrome, Safari, IE or Firefox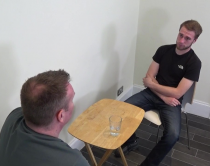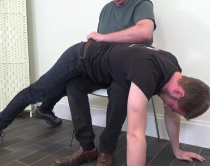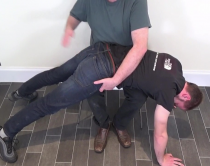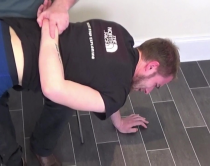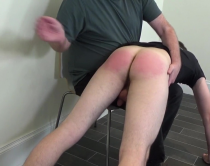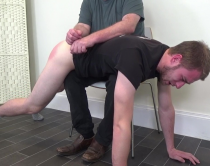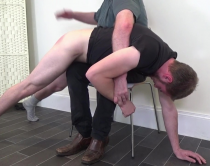 | 8th November 2019 14:21
Reply