RELEASED: 10th July 2016
Fraser
Caned For Cash
Young Fraser is moving away from London to relocate for work. We had been filming that day and Fraser was telling me all about his plans. He did mention that there was going to be a delay in getting paid from his new job and was looking to earn as much money as possible.
So I remembered a movie I filmed a while back with Liam where he got caned to raise some extra cash to surprise his girlfriend on Valentines day. You can watch this movie here Liam - Valentine Caning. I suggest that we do the same with Fraser and he readily agreed.
So this movie begins with an informal chat about his plans and experience of filming. Then we discussed the plan. He would receive a set amount of cash for every stroke of the cane that he received. Simple as that.
So Fraser stripped naked and bent over and grabbed his ankles.
Fraser had never been caned before in any of the corporal punishment spanking movies we had previously filmed and was not prepared for the experience that was to follow. I did not go easy on Fraser and you can see each whack from the cane leaving a deep, dark welt on his tender white bottom.
How far did Fraser go? Well you will need to watch to find out!
STREAM
VIDEO
Available streams for iPad, iPhone, Android, Chrome, Safari, IE or Firefox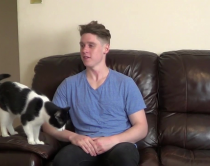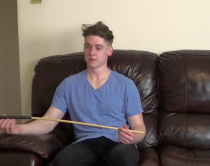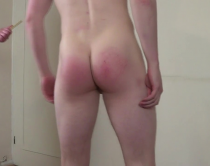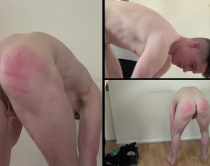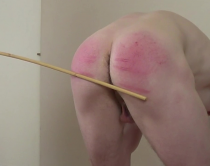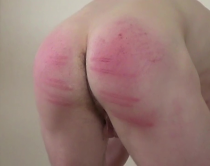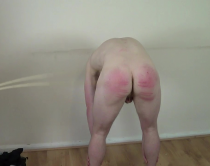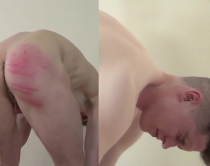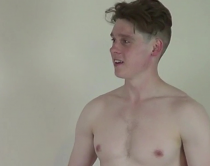 Dave - Straight Lads Spanked | 10th July 2016 22:19
Hey Everyone!

Ok, so I have some good news..... This was actually filmed ages ago. For different reasons I held onto it before deciding to release it.

Since this movie was filmed. Fraser has actually returned back to London and is available for more filming!

:)

pridds | 10th July 2016 22:35 (32 weeks ago)
tease ;-)

Ooleary | 10th July 2016 23:07 (32 weeks ago)
☺☺☺☺☺☺☺

Ooleary | 28th December 2016 02:50 (8 weeks ago)
Watched this movie again today cos i can lol and it's so wonderful how your relationship with these boys is ...Fraser looked really emotional and close to tears when you were saying your goodbyes so it makes it even more special now knowing he came vack to film again.
Reply

lorilee | 6th September 2016 21:15
Fraser I miss you good luck with the new job, come back and check in sometimes.

Reply

Giuseppe | 8th August 2016 12:24
Dave, Fraser can take anything, then go ahead with strict discipline and heavy with him, please i bag for it....
Reply

NovaDad | 11th July 2016 15:16
Fraser appears to be a really great lad... and so very, very easy on the eyes!
In this video, he took a nice spanking that was very hard, yet he was able to maintain his composure rather stoically. Seeing a lad remain stoic during a hard spanking is not my personal preference, but I must commend Fraser for how well he took this caning.
I'm glad to read that he is back in London after his absence and even gladder to read that he will/might be starring in more videos. My favorite spanking films featuring Fraser so far are (in no particular order): "Take a Cold Shower," "Bubble Bath Blues," and "Spanked Footballers."
Fraser's at an age when lads go about checking out the world. However, I selfish hope that his explorations will not prevent him from making more videos with you and Art. Clearly, Dave, you know how to help young lads to expand their horizons. =;-))


Reply

sumai-Davefan | 11th July 2016 09:02
Life is a roller coaster, and you never know when it turns.I was feel grief and joy intermingled in yesterday. I really thought Fraser will moved on, and so sad. Dave , I totally trust you, How can you trick us. My English is so poor,Don't know how to express my sad. Just let me cry for a little while.
About this films, I like it, ----Caned For Cash. I like to saw that Fraser make decisions for himself. I enjoyed a man challenge his Own Limits. And so glad he came back. A lot of people like him. Hope to see more of him.
Although you teased us,But thank you all the same.Thanks Dave Art and Fraser.
Reply

lazycat999 | 11th July 2016 07:25
I quite literally don't know how to describe your acting,Dave...such a mean person,played tricks on your faithful members.When I was watching the teaser yesterday and heard Fraser will moved on,I was so sad that lost my ability to think clearly,I could have noticed that Fraser's appearance in this movie did not change since the "I messed up"movie so this is an old film.I have to say you let me down successfully yesterday.
Talking about the film itself,I don't like the grabbled ankles pisition,not at all.I always prefer the models bend over the chair because I'd like to watch their hand movements.Otherwise,Fraser is such a lovely model,how could you cruel to him by the cane like this.I am really distressed him
Reply

friedpopcorn | 11th July 2016 03:44
I'm fall in love with Fraser when i first time saw his movie.He is such a clean,quiet,gentle and soft man.I cried yesterday I heard he will leave London.
Actually,I hope he will have a good job,good life,but,if he left, I would be reluctant to part from him.
I really glad he came back.
Thank you Dave.:)
Reply

Ooleary | 10th July 2016 23:33
Fraser such a sweet sweet boy so quiet and shy and soft spoken - nasty Dave giving him the cane #traumatised .Loved it when he said about the cane bring used in school 'can't believe this was legal'.

So glad to hear you've filmed more Fraser and Karl too xx
Reply