RELEASED: 29th June 2017
Greg
College Slacker
Drinking booze, eating junk food, being lazy are all activities that Greg seems to prioritise over his studies. He seems to not care about going to college. Fortunately for Greg his father does care. A lot.
Having missed college again Dad has had enough and decides that a lesson needs to be taught at home to his unruly son. So even though Greg is 18 years old, it is decided that he is not too old for a spanking!
Dad sits on the sofa and drags this naughty young man over his knee and gives his bottom a good spanking! Greg may seem to be a little cheeky at first, but soon he is wriggling around in pain as his smooth bottom turns a shade of bright red!
STREAM
VIDEO
Available streams for iPad, iPhone, Android, Chrome, Safari, IE or Firefox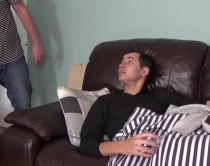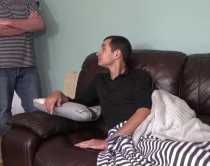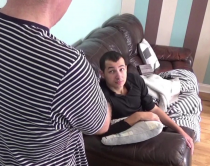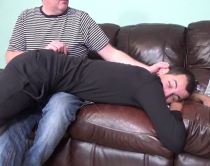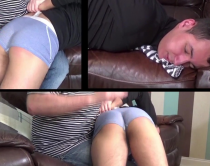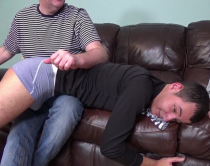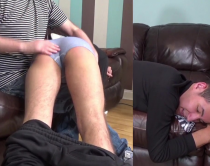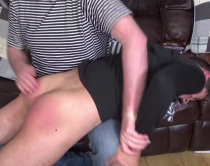 Rasputin | 3rd July 2017 16:35
I liked the way that Greg's briefs, even when they were pulled up to the normal position, left his lower buttocks and upper thighs exposed. I also liked the way that Greg ground his hips over his father's lap while being spanked.
Reply

Slipper Boy | 1st July 2017 06:22
Another great find dave
Reply

Orla | 30th June 2017 15:11
Another new boy, Dave you are spoiling us lately and Greg is a good one ...cheeky chappie that just looks perfect over your knee ha ha 😂😂

Greg was so cheeky and a smart arse , it's really nice to see how quick that changes.Never thought of a spanking as good therapy for bum muscles ha ha but once the pants came down his attitude changed ...nice red bottom 😆.I loved it when Dad pulled his underpants and tracks up and gave him that little tap and sat down for a little chat ,Greg kept up the conversation, so yes I'd like to see more Greg xxxx
Reply