RELEASED: 17th August 2018
Jake
36 Lashes
Leather Strap
We've seen Jake before, getting a well-deserved spanking from his dad after he was disrespectful at home, being abusive to his long-suffering mum and treating the house like an hotel.
In this week's new male corporal punishment movie from Straight Lads Spanked, Jake is back, and he seems to have learned nothing from his trip over his dad's knee. In fact, far from improving, we can only guess from Mr X's barely concealed contempt for his visitor that the lad's behaviour appears to have got even worse.
With little further ado, he informs the lad that he is to receive 36 strokes with the leather strap, and instructs him to assume the position - hands on the wall and sticking his bottom out. It is only when he is halfway through the first batch of 12 strokes, administered across the seat of his tight jeans, that we learn that Jake stole money from a pensioner.... Mr X is furious, and makes no secret of the fact that he is going to relish the chance to teach this lad a lesson he won't forget in a hurry.
By the time he is told to take off his jeans and present his rear end for the next set, Jake is already displaying considerably less in the way of attitude than he did on his arrival. His breathing is laboured, and as he counts out each stroke, he is clearly struggling with a bottom that is already very sore.
After a dozen more lashes across his grey underpants, Jake is told to strip naked to receive the final 12 across his bare bottom. When his punishment is over, he seems genuinely remorseful, and it's to be hoped that the very red thrashed backside dispensed by Mr X will help him remember in future that crime just doesn't pay!
STREAM
VIDEO
Available streams for iPad, iPhone, Android, Chrome, Safari, IE or Firefox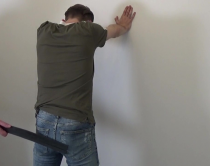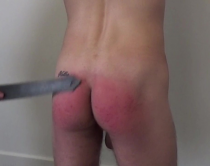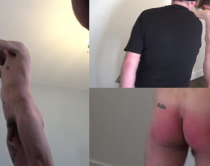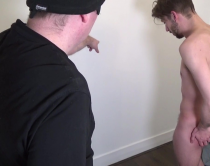 rondt123 | 18th September 2018 12:42

rondt123 | 18th September 2018 12:46 (40 weeks ago)
Sorry, meant Jake , not Jason..
Reply

rondt123 | 18th September 2018 12:43

rondt123 | 18th September 2018 12:45 (40 weeks ago)
Nicely done. Big fan of Jason.
Keep spanking him while wearing his jeans, so very hot, thanks Jason😊😊
Reply

Jasonfan | 24th August 2018 15:52

Thanks Dave! Great video. By the way, I want to see jason in this series.
Reply

mstr_spkr | 18th August 2018 18:45
Excellent job, Jake!

He had a proper degree of contrition and took the punishment well. The reason was a bit contrived but you can only vandalize so many cars in the neighborhood before the plot line gets worn out. I liked his first video and enjoyed this one even more. I look forward to more from Jake. Now that we know he can take a serious spanking, perhaps Bubble Bath Blues or a Bath Brush Beating could be in the works at some time in the near future.

Thanks to all for a job well done.
Reply