RELEASED: 27th December 2016
Jamie
Wait Till Your Father Gets Home
Bonus Movie
So I discovered this footage from one of the very first movies I ever made hidden away on a hard drive. I passed it over to my splendid editor Art to see if he could breathe some new life into it.
This was recorded with one really basic camera, plus my phone recording the face footage and no lighting at all!
Anyway, I'm really grateful to Art for working his magic on this. It's really nice to be reminded of how it all began and also how far things have come on.
STREAM
VIDEO
Available streams for iPad, iPhone, Android, Chrome, Safari, IE or Firefox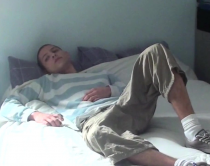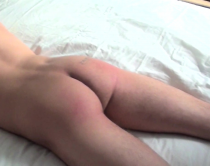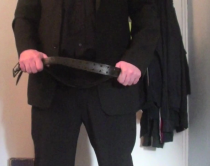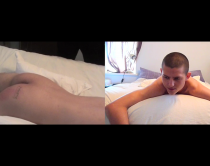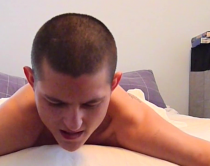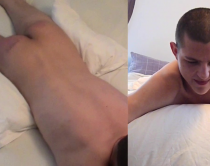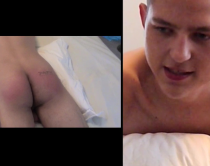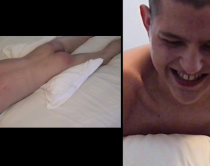 jacko | 14th January 2017 22:01
I'm pleased to see that this movie finally made the light of day and that Jamie's efforts were not wasted. Dave, I'm sure that you could work wonders with him if he was still around today.

This is simply a spanking movie of appeal to viewers who are turned on by someone naked getting spanked; nothing more, nothing less. There is no message, no storyline, no plot development, minimal direction and most importantly, no dialogue. As such, it demonstrates very clearly the enormous strides that Dave, Art and the team of models have made with spanking movies at SLS. This movie helps us to appreciate the technical and production advances that have occurred since this movie was made. It also assists us to appreciate the amount of work behind the scenes and in front of the camera that might be otherwise taken for granted today.

Occasionally, the mysterious footsteps heard in this movie when the room is supposedly empty of all persons other than the victim do feature in even the most recent of SLS productions but that does not detract from the reality of the situation. Due no doubt to more advanced technology and Dave's and Art's experience and expertise, the jumpy camera work, blurred images, slow zooming, limited lighting variation and camera angles seldom feature in more recent SLS movies and for that progress and refinement I congratulate both Dave and Art.

As previously mentioned, it is the lack of dialogue and father-son interaction, a spanking without purpose or background and limited reaction to the punishment by Jamie that separate this movie from the enjoyable, stimulating movies that have featured on the website in recent years.

Thank you for the movie. It has definitely been an eye-opener. It is no fault of the model that I find this movie as no more than a reminder that the early days of SLS are long-gone.
Reply

Ooleary | 27th December 2016 20:40
Yes you most definitely have come a long way since that first movie ,the camera and lighting weren't very terrible Art did a great job on it but the belting wasn't that hard now I'm sure Jamie would disagree but i don't know there was something missing can't quite figure out what, i thought maybe it was lack of dialogue but you've made other movies with little or no dialogue and then maybe it was Jamie but i don't think so he's young and cute and that's what I look for ... i just don't feel a connection with it ...

Dave - Straight Lads Spanked | 27th December 2016 20:47 (69 weeks ago)
I think it is the lack of dialogue to be honest. I can't think of another Wait Till Your Father Gets Home where the lad has not been lectured by Dad.

Ooleary | 28th December 2016 00:33 (69 weeks ago)
It's probably because I was home alone for most of yesterday everyone else gone out to the pub for St.Stephens Day and the kids were at a b'day party and I'm still only functioning at 80% so didn't go but i watched all the Real Punishment movies again and all Bradley movies again(I'm obsessed he's my fav right now) and some of Fred's so they had lots of dialogue...
so i guess your right.
Reply

mstr_spkr | 27th December 2016 22:48
I agree that the lack of dialog detracted from the video and the belting was not all that severe. I remember seeing a promo clip for this years ago and wished that I could see the whole video. Thanks. Is Jamie anywhere that you can entice him back?

I hope you keep digging through old hard drives and find more hidden gems like this. Thanks again.
Reply

MJM | 27th December 2016 20:39
He's cute :) Did he ever return at all?

Dave - Straight Lads Spanked | 27th December 2016 20:47 (69 weeks ago)
I think that was all I did with Jamie :)
Reply