RELEASED: 23rd June 2012
Liam has been caught stealing money from his Mum's purse.

He is sent to his room and has that agonising wait until Dad gets home...
Liam knows he is in serious trouble.
Dad gets home and begins the verbal punishment. There is no disguising how furious he is and Liam knows he is going to get it bad! He really has no idea how bad it is going to get....
The blows from the belt rain down as Liam's Dad tells him how disappointed he is in his son. Liam can't do anything to avoid his fathers belt and just tries to take it the best that he can.
The last shreds of dignity vanish when Dad yanks down his sons underwear revealing a sore and tender bottom.
Liam tries to hold it together and is close to full on sobbing. He is deeply sorry for what he has done and is snivelling and gasping trying to hold back the tears...
Liam is belted hard and fast by his father. The punishment finally ends after Liam is ordered to count out 20 final strokes......
Dad leaves the bedroom as his son is left on the bed trying to soothe his aching buttocks......
...................more from Mr X!

Wow! Everything changed in this latest instalment of Wait Till Your Father Gets Home. Finally we here Dad speak and boy does he tell Liam off! Liam took such a hard belting in this scene and struggles to hold back his tears as the punishment continues. Real Belting, Real Reactions with a Real Straight Lad!
STREAM
VIDEO
Available streams for iPad, iPhone, Android, Chrome, Safari, IE or Firefox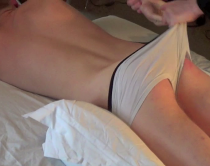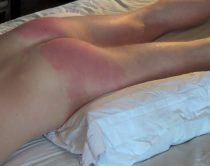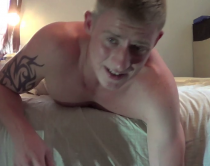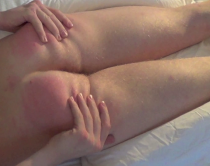 welshboy
|
Voted Video 6/10
| 22nd July 12:46
This was the first film were I took a good long look at Liam. He was still quite shy hear in this film but I love the story and the way Liam looked in his underwear. I also love the shade of red Liam's bottom goes after a few beatings with his fathers belt. Go Go Liam.

Ooleary
|
Voted Video 8/10
| 5th September 13:08
He's got the cutest little bum and takes his spanking well just needs to work on his interaction with Dad but defo want more Liam