RELEASED: 27th October 2017
Marcus
Weed Dealer Punished
Marcus has been behaving terribly. Selling weed! His Mum does not know what to do with him so sends him to Mr X the local community spanker for a spanking and paddling!
Marcus turns up with a bad attitude.
Mr X can deal with bad attitude.
Mr knows how to adjust bad attitude!
Marcus gets a very hard over the knee spanking and his bottom whacked with the paddle until it is bruised and very, very sore!
STREAM
VIDEO
Available streams for iPad, iPhone, Android, Chrome, Safari, IE or Firefox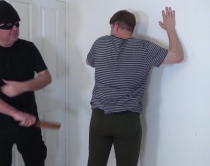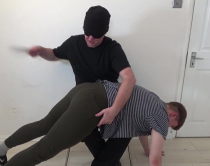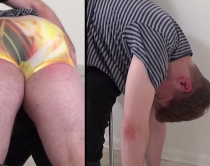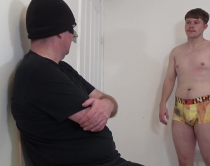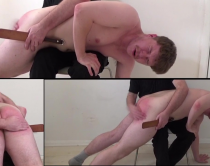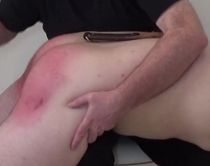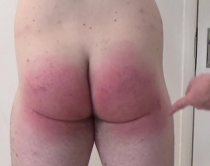 JamieJones | 29th October 2017 19:02
Wow! Mr X really doesn't like drug dealers does he? Poor Marcus, he took one heck of a spanking and loads from the leather paddle as well - maybe that will teach him not to sell weed to his friends. Hope Andy Lee doesn't catch up with him anytime soon!

I can't decide if Marcus is a fantastic actor or if he had really, really upset Dave in some way as that was one tough visit to Mr X. I'm hoping Marcus is a great actor and played the part of a nasty, self-centred, arrogant brat to perfection as I'd like to see more of him especially in a domestic scene with Dad/Stepdad. I wonder if Dad is still around as it was Mum who sent Marcus to Mr X...in my head Dad may be working away and Mum didn't want to have to wait until he got back for Marcus to be punished but we'll just have to wait and see what Dave has up his sleeve.

Loved all of the dialogue but especially Mr X telling Marcus, "You didn't have to put on your fancy underpants for me today" that was just so funny - I think even Marcus laughed! And Marcus - swearing in front of Mr X what were you thinking? You totally deserved that extra swat.

Thanks to Marcus for taking the spanking and paddling, Art for the editing and Dave for everything.

Reply