RELEASED: 10th October 2012
18 year old Karl in Prison Punishment - 'Karl - The Rod'
Karl - Prisoner 93851 slowly makes his way towards the punishment room.
Having been convicted of escaping from the workhouse he has been sentenced to thrashing from the Rod!
The masked guard, secures him onto the punishment bench fastening the thick, heavy straps which hold the prisoner in place.
His bottom is then bared ready to face the rod!
The guard shows no mercy as he swings the rod onto the prisoners exposed bottom. The pain is clear to see in the young delinquents face. Karl can only helplessly pull against his restraints as the rod cuts stripes into his backside.... The guard canes 18 year old Karl relentlessly and his bottom is left with countless welts where the cane has landed.
Finally the guard releases each strap and has to drag Karl from the bench and drag the prisoner back to his cell.......
STREAM
VIDEO
Available streams for iPad, iPhone, Android, Chrome, Safari, IE or Firefox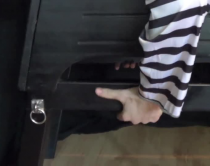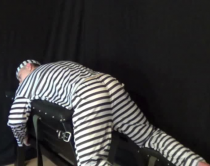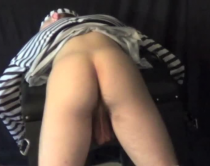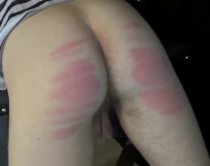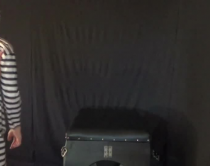 dehnie1 | 2nd November 2018 07:58
a graet Video. Are there existing more like this ?
Reply

faig78 | 9th February 2015 14:28
great, more prison videos please

yachter | 10th September 2018 22:46 (50 weeks ago)
this is great. I love seeing young boys restrained and caned withot mercy. Yes please more of these prison videos.
Reply

jacko | 29th January 2017 08:40
I continue my tour of all Karl's movies.

I once read about a philosopher aptly named Superanus who was so tolerant of being beaten with the cane that he used to deliberately beat himself. Having watched this outstanding feat of pain tolerance I think it would be an ideal nickname for Karl.

I haven't watched all the movies on the SLS website, but I doubt that any other model has ever subjected himself to 50 hefty, swinging strokes of the cane on the bare backside, What a courageous effort! Why this movie has rated only 9 I cannot understand. Fraser managed only ten strokes before calling it quits. Most models who have dared to commit to a caning have described the agony of being caned on the bare backside as an experience they never want repeated after less than a quarter of Karl's total strokes.

While Karl's reactions became more animated as the number of strokes increased and the pain became unbearable, I was amazed to observe his apparently relaxed, "nodding off to sleep" composure in between strokes. Despite the grimaces, groans and cries as time went by, I was impressed by his bravery. I don't think any other SLS model, past or present could have tolerated pain to this extent. He maintained control of his unrestrained hands until almost the end when during a barrage of fifteen or so rapid strokes, twice his left hand moved to quell the source of his intense pain. I totally agree with Mr. X's comment below.

This movie provides the first glimpse of Karl's ear stud although I note that it was not to be seen during the film proper.

The end of the movie is very touching when Karl is gently lifted up and assisted from the scene. There is no attempt to replace his handcuffs. His body is battered and limp but he can be proud that he has retained his dignity despite the horrific ordeal. He must have been totally exhausted, mentally and physically.

This is the most amazing SLS movie I have ever watched. Usually I find canings too brutal to watch except with my hands over my eyes. Yet here I was watching my favourite model being beaten as never before and my reaction was one of fascination as I remained transfixed to the end.

Karl, you are absolutely incredible. Thank you so much for entertaining me.

Production, direction and editing excelled as usual. Art, at times the close-up of Karl's backside in split screen while the strokes were being given, decreased the impact a little for me. Otherwise your work on this film was excellent.

For lovers of tough punishment, this movie is not to be missed. For those who appreciate dramatic impact, this is for you. For everyone else who likes to watch spanking movies, this is one out of the box if only for its powerful visual impact and Karl's outstanding performance.



Reply

coerver
|
Voted Video 10/10
| 15th January 2013 02:48 (345 weeks ago)
Karl doesn't appear to be a muscleman but he takes his punishment with no complaints. He doesn't just have steel inserts in his ass. His heart is strong enough to take a triple-time caning in the last couple minutes and he beats the prison game by being brave -hearted. Never surrendering to his situation.

taltos28
|
Voted Video 8/10
| 16th January 2013 14:06 (345 weeks ago)
HEAVY, heavy....if this lad took the punishment as shown he is very brave indeed. One small point detracted......I don't think an inmate would be wearing a diamante earring!

cami
|
Voted Video 10/10
| 7th March 2013 19:47 (337 weeks ago)
Dang Karl took that like a pro. WOW it was so amazing that when he got hit with the cain he sucked in the pain & was like oh k next one plz. If that was me i would be crying my eyes out. lol . then again im not a guy :p.. great movie karl...


Mr X
|
Not voted video yet
| 12th March 2013 22:19 (337 weeks ago)
I have no idea how this lad takes it! He must have buns of steel!

Domfan
|
Not voted video yet
| 4th September 2014 08:56 (260 weeks ago)
This video.....my pants can't take it! Spectacular rear end and wobbly bits in between.

Domfan
|
Not voted video yet
| 25th October 2014 07:41 (252 weeks ago)
During the close ups you can just make out his bum hole. Sexy! Best arse (and balls) ever!