RELEASED: 12th September 2013
Spank Twister - Four Brothers - Part Two folllows on from Part One and features real life brothers Andy & Patrick along with Oliver & Fred!
This is Twister with a difference. Brothers against Brothers. Whoever loses gets spanked by the other brothers! The forfeits are chosen by a roll of the dice. 6 implements were on offer.
Cane, Chinese Birch, Slipper, Leather Strap, Hand & Wooden Stick
A second roll of the dice decided on how many swats the loser would receive! A game of chance that nobody wants to lose!
In this second installment things really hotten up and the spankings get harder and more serious!
Four Real Life Brothers, Six Implements and Very Real Spankings!
STREAM
VIDEO
Available streams for iPad, iPhone, Android, Chrome, Safari, IE or Firefox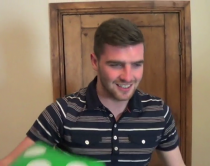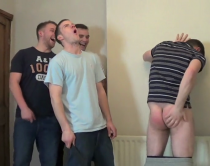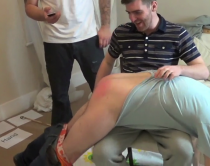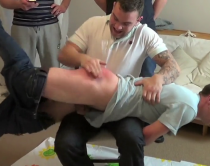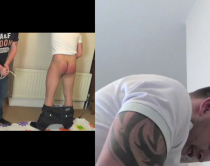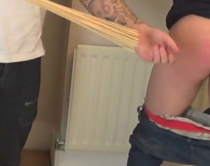 cami
|
Voted Video 9/10
| 12th September 12:44
Ok where do i start . lol. 1st Fred when right hand purple was called you did not touch the purple you just pointed at it. now you should of lost on that one. & Andy when you stepped on Patrick 's hand you should say sorry. I mean that is your baby brother will 1 of them lol. & Oliver what in the world made you so mad hitting andy like that. "WOW". This was so fun to watch. Oh yeah Patrick , andy needs to teach you how to really use the sorry don't know what it's called but it was # 2. Oliver & Fred hit you two so hard i mean patrick you can return a favor. :P lmao ..

Ps. Art: Love how you put the twist on the end. graphics were amazing & like i said your are getting better & better :) .

welshboy
|
Voted Video 9/10
| 14th September 03:10
I love these spanking game videos, they are great fun with hard spanking and a lot of hot red bottoms. Fred took a hard spanking in this one, I think it was hard for him to sit down for a while. Oliver always puts on a good show, I love his face when he gets spanked. Patrick has a so spank able bottom that turns a nice shade of red. Andy what can I say about this guy, your eyes are always on him, you get to see his fun side in these videos. Art great cutting in this video and the over all look of the video gets better with each film. Dave what can I say about this site it gets better with each video, well done all.

newspank
|
Voted Video 10/10
| 14th September 12:03
Awesome, have been looking forward to the next installment and it was worth the wait. Love the split-screen and freeze frame Art. A funny and enjoyable video seeing guys having a laugh and taking some serious whacking! Bravo Dave!

Art
|
Not voted video yet
| 19th September 19:12
I really appreciate the comments from cami, welshboy and newspank. Knowing that you like what I do makes me feel real good :-)

uchikimatsu
|
Not voted video yet
| 18th May 04:03
Oh goodness, maybe they should have gotten a brief lesson on proper technique and use of the cane before starting the games. Poor, poor Andy! Testosterone was running high in there....