RELEASED: 17th December 2012
Bailey and Ben enjoyed a late night partying! They were chatting with girls and drinking lots of shots! As the star football players they are very popular!
The only problem was, they had an important football game the following morning!
They slept in and turned up late. The game had already started without the two best players!
The furious coach left instructions in the changing rooms to report directly too Mr X!
Bailey and Ben turn up. Bailey is still drowsy from the previous evening! Ben has never been to visit Mr X before and has no idea what is going to happen!
Mr X, being a supporter of the football team is furious that undisciplined football players have ruined the chances of the team winning.
Bailey is the first to go over Mr X's knee. Mr X shows Bailey no mercy as he spanks him over his tight football shorts.
and then spanks him some more! ...
Horrified Ben can only stand there watching Bailey get spanked hard knowing it would be his turn next!
Soon enough Ben gets dragged over Mr X's knee. It's difficult to tell what is worse. The sheer embarrassment of getting spanked in front of Bailey or the sheer pain of Mr X's relentless spanks!
Both lads get stripped of their football shorts and spanked on their tight white briefs ....
.. before being stripped naked and fully exposed and spanked on their, bare bottoms!
Bailey continues to be cheeky to Mr X and finds himself up against the wall getting 12 hard lashes from the belt....
Ben can only watch on in sheer horror!
before he goes back over Mr X's knee ...
These two cocky footballers are brought down to size and fully shamed as they are taught a *painful* lesson!!
""""More from Mr X............... so this was Ben's first day of filming any kind of movie, never mind spanking. It was the second scene that we shot that day. Even though everything had been fully explained to Ben, you can see the full reality of it all sinking in as he he watching Bailey getting spanked! No acting was required. What you are seeing is Ben's real reactions! Both lads look magnificent in the sports gear and the contrast between bright red, spanked bottoms and the tight white briefs really stands out. Bailey is at his sizzling best in this movie!""""
STREAM
VIDEO
Available streams for iPad, iPhone, Android, Chrome, Safari, IE or Firefox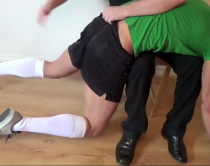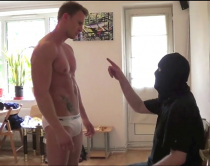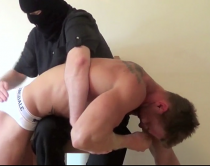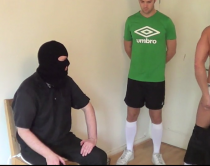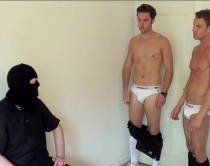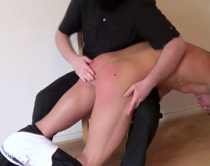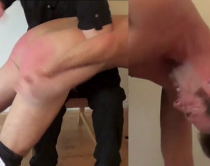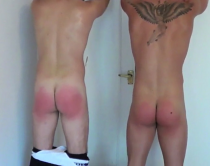 taltos28
|
Voted Video 9/10
| 10th January 10:57
Great pairing here. I don't know what Mr X puts on his hand - it must be made of steel.

Rasputin
|
Voted Video 9/10
| 20th January 22:27
Very enjoyable video. Bailey and Ben looked very fetching in those tight, skimpy white briefs as Mr. X spanked them soundly.

cami
|
Voted Video 10/10
| 3rd March 19:19
I so loved this video even near the end when bailey had to count to 12 & the last 1 bailey got his big man feeling back again & said 12 & pissed off Mr.X .. Let me tell ya that was great.. I could not stop laughing cuz bailey did that to Mr.X ... I so love bailey.


DrWyatt
|
Voted Video 10/10
| 9th January 06:50
Excellent, both the filming and the story line. Thoroughly enjoyed.