RELEASED: 8th November 2016
Taylor - Caned
Traditional Discipline
Interview
Here is a bonus interview with Taylor filmed directly after his caning. You get to hear from Taylor how it all felt to be thrashed like he was!
This bonus interview runs for over 20 mins. I hope you enjoy it.
STREAM
VIDEO
Available streams for iPad, iPhone, Android, Chrome, Safari, IE or Firefox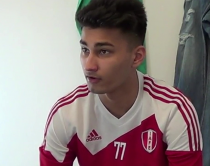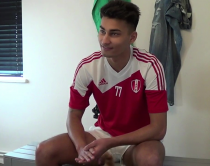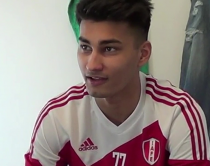 jacko | 12th January 2017 04:46
What a delightful interview! Taylor was so relaxed and apparently happy despite the gruelling spanking he had just experienced. Perhaps you could have asked what if anything he does to get rid of the pain post spanking. Pre and post spanking interviews are even more enjoyable than the spanking aspect of the movies themselves because we are offered the opportunity to compare the model as is with the model in character. It is fantastic to note that Taylor is one of my favourite models who is still displaying his talents with SLS. Please don't destroy his backside completely. He needs to be around for more movies in the future.
Reply

mstr_spkr | 9th December 2016 02:18
This was one of the best interviews yet. Thanks to both of you.

I like these post-spanking interviews because it shows the friendship that exists. It's not just a boss/employee situation. We see human beings and not just a piece of meat that was slapped around (or in this case caned).

I look forward to seeing Taylor as the spanker and as the spankee of the other guys as well.

Thanks again.
Reply

Anthony | 8th December 2016 14:03
really love the interviews gets more into the after affect fir each as is different for everyone
Reply

Ooleary | 9th November 2016 09:57
Thank you Dave xx 😊 what a lovely lad , genuine and so relaxed about it all,and no hesitation in answering all your questions,I knew there was a reason I loved him so much😊.Good job Dave with the questions I can't think of anything else to ask him you fairly covered it all,I'm so so so so so so so so so so so......HAPPY ☺☺☺😊
Reply