RELEASED: 13th November 2013
Brother In Charge - Part Three - Patrick & Dan
Things have gone from bad to worse with the Lee brothers!
Big brother Andy has tried and clearly failed to keep his two younger brothers in line. So he goes for the last resort and sends them to Mr X to be dealt with!
In Part One Andy rescued his little brother Patrick from the police cells and dished out his own punishment.
In Part Two it was the youngest brother Dan that misbehaved and he too was put over Andy's knee for a hard spanking...
In this movie both Patrick and Dan are sent to Mr X the local community spanker. Both brothers receive a long hard, humiliating spanking. It was especially tough for these so called mach brothers to be stripped naked and spanked in front of each other.
""""More from Mr X, even though this was the final part of this series it was actually the first movie Dan had shot and his first ever spanking! He had only turned 18 several days beforehand and had flown over from Ireland to spend time with his brothers! When the brothers had explained to Dan about their work with Straight Lads Spanked, Dan decided he wanted to join in and earn some extra spending money!
Even though you don't see Andy in this movie, he was also in the room whilst it was being filmed. I must admit to feeling a little nervous as both Andy and Patrick were watching me spank their little brother! Thankfully they thought it was amusing and didn't beat me up!
Real Brothers - Real Spankings!
STREAM
VIDEO
Available streams for iPad, iPhone, Android, Chrome, Safari, IE or Firefox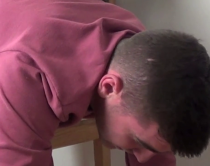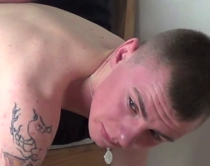 cami
|
Voted Video 10/10
| 14th November 18:55
OMG, It's so good to see the Lee brothers Patrick & dan. Damn they are sexy lol. Patrick's hair cut is awesome i love it. Little bro dan is so good looking & those eyes.
I loved how patrick said to MR.X that he will take the extra spankings if dan does not have to see him butt naked. & MR.X said no lol. they both got what they was coming to them. I so loved this one big time cuz it has Patrick & Dan in it . my 2 fav especially patrick :) ummmmmmmmm that man is so fine shoot all the lee brothers are ummmmmmmmmm lmao. oh k i'm married :P ALLL MAN SUCH GOOD LOOKING & SEXY MEN YUMMMMM :) P.S don't worry MR.X i got your back andy & patrick will never bet you up. cuz they will be sacred what you will do after it. lmao well done i loved this movie so much i'm going to watch it again , again , again .. Art great job on this movie & dave like always awesome work with these story's :)

cami
|
Voted Video 10/10
| 14th November 18:55
oops vote lol

lorilee
|
Voted Video 9/10
| 15th November 06:41
I gave it a nine for one reason, I think they both took a very hard OTK spanking but I feel Patrick needed a 4th set of spanks from ether the belt or paddle for being the one to first be selling drugs and second for bringing Dan into it in the first place. I loved the story line a lot and as always great work on putting it to gather Dave and Art.

badladldn
|
Voted Video 9/10
| 15th November 14:16
I will also give it a 9 - mostly cos its annoying to think andy was there and we didnt see him do somem hard spanking! he has the best hands in the business!!! :)

Dave - Straight Lads Spanked
|
Not voted video yet
| 22nd November 12:15
Hello badladldn, don't worry, you will get to see Andy spanking again real soon! :)

Dave - Straight Lads Spanked
|
Not voted video yet
| 22nd November 12:16
Hi LoriLee! I'm not sure if Patrick could have taken any more. It was soooo hard for him getting spanked in front of his baby brother as it was!

Dave - Straight Lads Spanked
|
Not voted video yet
| 22nd November 12:19
Cami!!!! Patrick hated getting naked in front of Dan! It was hysterical watching him making such a fuss! I'm so glad you liked this one Cami! The entire Brother In Charge series was very special to me! It was such an opportuunity to be able to film with 3 real life brothers and actually get them spanking each other!

Morgan88
|
Voted Video 9/10
| 30th November 03:14
Another great video, Dave & Art !!!..... Cami pretty well said it all !!.....They are both so damn cute & their cheeky smirks were hilarious..........Excellent job by everyone !!.....

Dave - Straight Lads Spanked
|
Not voted video yet
| 30th November 09:22
Cheers Morgan! It's true about the cheeky smiles. I'm not sure you would ever get that situation other than spanking real brothers! :)_

r1108
|
Voted Video 10/10
| 11th January 07:32
A little late but I am guessing the smiles may have had some help from Andy who was probably making faces at his brothers. As an aside to Part 2, I had to laugh when Andy lost hold of that slipper and it went flying; he did well at covering it up :). What amazed me was the size difference between Andy and Dan...Andy picked Dan up like he was a feather and it was very easy to see an older to younger brother dynamic there.

Wow another great movie and what a pair Patrick and Dan ,so sweet that Patrick wanted to take Dan's spanking too .Andy still my fave brother but oh Patrick hot on his heels and sweet little Dan watch out Karl u have competition .