RELEASED: 27th March 2014
Real Punishment - Dale - Money Waster
Well this movie simply unbelievable and shows how reckless these ads can really be!
So let me try and explain. Trust me, this one is not easy!
So Dale and Oliver came to shoot a movie with me some time ago. You can still see the original interview with the lads here.
The follow up interview after the filming was made can be found here!
The original movie the lads made was called...
Oliver & Dale - Caught Screwing The Neighbour
Oliver & Dale came along and made the movie and left...
What happened next was just crazy!
Dale went out with his wages in his pocket and quite simply over a course of 24 hours spent it all!
On Booze, Gambling and this naughty straight lad even went to a Lap Dancing Club!
I got a call the following morning from Dale in a desperate state!
I offered him a chance to earn his money back!
He literally had not been home and turned up wearing the same clothes he had left in the day before....
Of course there had to be punishment!
Dale received a tough bare bottom spanking
followed by
The Chinese Birch
followed by
The Cane!
Dale has been looking after his money a lot better since!
If you are looking for gay spanking videos you are in the wrong place as these guys are 100% straight!
STREAM
VIDEO
Available streams for iPad, iPhone, Android, Chrome, Safari, IE or Firefox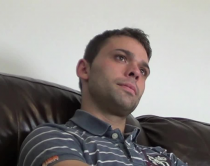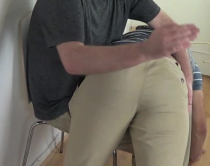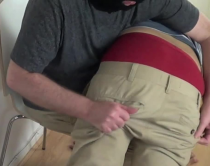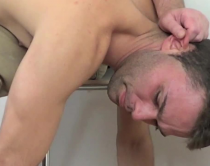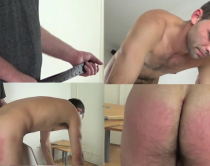 lorilee
|
Voted Video 10/10
| 27th March 14:47
I felt sorry for you Dale, but I bet you are a little less likely to through away money again. Good spanking Mr. X loved the before interview , These are among my favorite videos after WTFGH still waiting for Patrick's WTUGH. Great job all like the ending a lot Art.

r1108
|
Voted Video 9/10
| 27th March 15:00
OK, looks like Dale holds he record for quickest return visit; 24 hrs is going to be hard to beat. Even though not that much older than he other models, Dale does show a little more stoicism that would come with age, still, as it always seems, the belt tends to dent that stoicism fairly quickly and the follow on with the cane, well, it is the cane. Dale did take everything well :). Dave, you sent out on Twitter last week sometime indicating you were listening to music and trying to think up new scenarios to film...I have to say you don't really need to think all that hard if these guys keep doing what they are doing. Let's see, we've seen Andy, Clark, Dale, Karl and Sebastian and to some extent Patrick with his pub fight misadventure. That leaves Dom, Fred, Harry, Liam, Oliver, possibly Dan :) and Wayne (think I hit everyone that are generally current) to fill in the "Real Punishment" gaps; unless of course you already have vids in the queue :). On a side note, in regards to the question about a change in behavior if someone knew they could expect such punishment...I think that concept is beginning to come to light again as people are seeing the issues that are current with the teens and 20s (even into the young 30s) society is seeing today. I know, here in the US anyway, that grumblings have started that this new age of "you can do no wrong and you are just misunderstood" attitude is definitely becoming a problem.

r1108
|
Voted Video 9/10
| 27th March 15:13
Ack...forgot George in that list :)

Rasputin
|
Voted Video 8/10
| 27th March 19:06
Good performance by Dale, and I liked the fact that he was spanked on his briefs as well as on his bare butt. However, the pacing was a little slow.

welshboy
|
Voted Video 9/10
| 5th April 03:24
This was a great film. I think Dale did so well in this one. I don't think he had that much sleep and he did a great job with being spanked so hard by you Mr X. The story was spot on and I love the build up of the spanking whitch ended up with Dale's bottom being red and glowing. loved it.

goodyuk
|
Voted Video 9/10
| 22nd April 13:18
I have to say I love the real situation ones like this. Dale took it well and I am glad it was laid on hard and realistic. I love seeing the new models like this taking their punishments. Would love some new models who actually did get cp as a child for real growing up too as I love to hear their accounts!

edmund47
|
Not voted video yet
| 4th September 08:48
Dale is hot!

Ooleary
|
Voted Video 10/10
| 21st October 18:42
Silly silly boy but good job Dale took your punishment well love Dale hope to see more of him xx